When I became chief executive in 2008, I undertook to Council, members and students that I transform our organisation, placing the voice of the customer at the centre of how we develop products and services. We have made customer service improvements one of our priorities this year.
IMPROVING THE CUSTOMER EXPERIENCE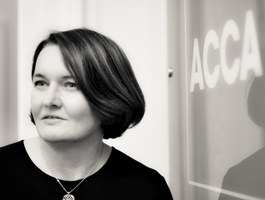 In September 2011, we moved our global contact centre, ACCA Connect, to a 24/7, 365 operation, becoming the first professional accountancy body to offer this round-the-clock service. We have centralised transactional telephony and email contact for nine key markets – Australia, the Czech Republic, Hong Kong SAR, Ireland, Malaysia, New Zealand, Poland, Romania and Singapore – meaning we are giving a globally-consistent service for more of our direct customers.
We have integrated online exam entry with registration and introduced flexible deadlines, meaning that students can enter for exams at any time throughout the year. And, as a result of improved processes, we provided exam results a full week earlier than previously for the December 2011 examination sitting.
We have improved our website, redesigning significant sections of accaglobal.com all of which are hosted on a new, more stable platform. We will be continuing to upgrade our online platforms in 2012-13 as we recognise we still have work to do here. To provide the foundation for this, we have invested substantially in our IT infrastructure and, in November, we transferred our IT services to new, managed external centres.
As a direct result of these improvements, the proportion of our customers who say that ACCA is easy to do business with online has risen significantly year-on-year – up 13% for members and 14% for students.
Our commitment to continual improvement is, I believe, reflected in overall satisfaction scores remaining high for members and students.
CHANGING TO DRIVE GROWTH
By moving transactional contact to our corporate centre and making it easier for our customers to move online, our staff in market-facing roles are able to focus on activities that help build ACCA's reputation and influence in their markets and regions. This has been – and will be – essential to ACCA's growth.
And we have continued to grow. In 2011-12, the continued increase in member and student numbers demonstrates the high attractiveness of the ACCA brand around the world.
THE FUTURE OF OUR QUALIFICATION
In order to maintain this position, ACCA needs to continue to innovate to offer best-in-class delivery and offerings – including a qualification that meets the needs of the evolving global environment. In June 2011, we announced an exciting move over towards a new generation of online examinations that will enhance the quality and rigour of our assessment, maintaining the premium brand of the ACCA Qualification.
Through this, we aim to continue to deliver our promise of bringing opportunity to people of talent and application – equipped with the skills required by employers in a digital age.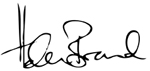 Helen Brand OBE
Chief executive