CIL systems thinking, scenario-based strategy
Introduce and build awareness and basic competence in the fields of systems thinking and scenario-based strategy.
Overview
'Systems thinking' and 'scenario-based strategy' are the foundations for sustainable leadership and future proofing your organisation respectively.
In this webinar series, we aim to provide participants with the following overall results:
Background and understanding of the benefits of the methodology and its foundations
Appreciate and examine the problems with prediction and other traditional forecasting and planning tools and the influence of this on accounting & finance professionals
Be introduced to 'systems thinking' and engage with practice fields in both organisation ('world of work') and family life ('world of family')
Understand how complex systems operate and discover systems structures behind visible events and how they influence behaviour
Introduction to strategy as fit and the key strategy enabling processes and role of the accountant / finance professional
A framework for practicing scenario-based strategy
Ability to take skills and knowledge back to the workplace.
Webinars
Select a module to find out more information and to book on to the webinar.
It is recommended that participants do the modules in sequence as the series is designed as a learning path.
On-demand:
Get all five modules for the price of four if you book them all in one transaction. Simply place all the modules into your basket and you will be able to tick the discount code.
Presenter details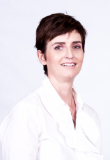 This webinar series will be delivered by Marie McCrea FCCA. Marie is a partner of the Centre for Innovative Leadership - CIL as well as a representative on ACCA's Accountancy for the Future Global Forum.
Marie is a facilitator and consultant with proven skills and ability in supporting organisations in managing large scale change, transition projects and capacity building. She has been working and teaching the field of scenario-based strategy for nearly 15 years having been apprenticed with Louis van der Merwe a world authority in this field.

She has developed a unique set of competencies and experiences. Her understanding and abilities in the financial and quantitative elements and needs of an organisation for results, measurement and returns on investment are complemented by her insights and competencies both natural and developed in individual and larger organisation dynamics and behaviours.