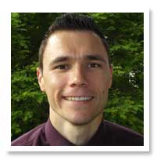 From an early age I was good with numbers and figures. My stepmum worked in accountancy and, when I was younger, I used to help her out around the office doing small admin tasks and soon developed a liking for accountancy. As I got older I realised that this wasn't just a phase and that I enjoyed – and was good at – the financial side of things.
After moving to Ireland, I started working with PwC, where I recognised that I needed a professional qualification in order to progress in my career. The ACCA Qualification ticked all the boxes for what I wanted to achieve. While being very practical in nature, I knew it would also provide me with a valuable qualification to have after my name that is respected globally in the professional world.
When I learned that Oxford Brookes University was offering a BSc degree in Applied Accounting for ACCA students I decided to do more research on it. From a practical point of view the ACCA Qualification provided the foundation for what was needed to complete the degree and I felt it would have been a wasted opportunity not to do the degree at the same time as studying for my qualification. I also realised how important it would be for prospective employers to see that I had a degree. I regarded it as a win-win situation.
Achievement
The sense of achievement I felt when I obtained the Oxford Brookes University degree is something that cannot be replicated anywhere else. I'm a firm believer in always trying to better yourself and this is exactly what this degree has done for me. It enables me to apply the knowledge gained from the ACCA Qualification in a practical sense and allowed me to showcase that knowledge. Winning the Simon Williams Prize was also a great sense of achievement and attending the graduation ceremony at Oxford Brookes together with their acknowledgement of my award made the whole effort of obtaining the degree worthwhile.
The biggest benefit in gaining the degree is the confidence it has given me in a professional capacity. My current employer noted the degree when I went for my interview, so it did exactly what it said on the tin, it strengthened my employment credentials. I am currently the commercial accountant for the Wind Energy Services at Siemens Ltd in Ireland, and I am under no doubt that having the degree helped me to obtain this role. From my recent experiences in the job market, most prospective employers now require applicants to have a degree.
Oxford Brookes University and ACCA make the process of obtaining a degree simple and straight forward, by combining your ACCA studies and applying that knowledge to obtain the degree. Oxford Brookes University also provide superb resources on how to obtain the degree and go through the final project requirements in detail. If you follow this guidance and apply your knowledge, Oxford Brookes provide the best platform for any prospective student to excel at completing the degree.
I would recommend the Oxford Brookes University degree as it provides a solid foundation for a career in accountancy alongside your ACCA Qualification. Not only does it provide recognition of your achievement but also provides confidence and confirmation of the skills you learn while studying for the ACCA Qualification.
My ultimate goal for the future is to start my own business. My ambition has always been to work for myself and in doing so provide employment to others and drive a level of excellence that will make my venture succeed. With my ACCA Qualification and my degree from Oxford Brookes I know that I can make this happen.