Benefits of using our Job Board
There are many unique benefits of ACCA Careers Job Board.
Recruit from ACCA's talented pool of over 670,000 students, affiliates and members of ACCA.
Have confidence that the job seekers you are targeting have the technical and ethical skills needed to succeed in the workplace as they are working towards or have completed the ACCA qualification.
More than just advertising, you can build bespoke campaigns around your brand to ensure you get the number of candidates needed.
Huge audience for our Job Board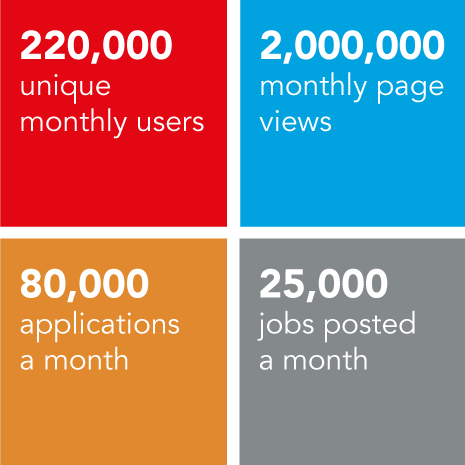 Job Board solutions
| | |
| --- | --- |
| | Job board solutions |
| Effective recruitment campaigns | Build effective and flexible recruitment campaigns, tailored to meet your specific recruitment needs, including brand building and content dissemination. |
| Talented recruitment pool | Exclusive access to our pool of trainee and qualified finance professionals in different roles, sectors, levels and locations around the world. |
| Expanding your business | Access to first-class global recruitment support to help meet the talent needs of your organisation at a national or international level. |
| Upskilling and soft skills | Target well-prepared candidates ready to succeed at interview and throughout their career development with access to regular webinars, local events and online careers fairs. |
| Cost-effective | Cost-effective recruitment solutions with special promotions available for Approved Employers, large advertisers and recruiters. |
| Member targeting | Target the unique audiences of ACCA students, affiliates and members at varying stages of their career development. |
| Flexible options | Flexible campaigns developed to meet employers and recruiters specific needs - high volumes, specific skills, varying geography and experience levels. |
Our global reach
ACCA has:
100 offices and centres in 53 countries
7,400 approved employers
466 exam centres in 149 countries
299 quality-checked tuition providers
1,419 exemption-accredited programmes from 666 universities
154 strategic partnerships