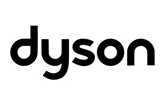 Problem solvers wanted
Our Finance teams play an important role in financial control and commercial decisions at every step of the way across our growing business - from new product investments to commercial forecasting and planning, management accounting and delivering efficient manufacturing and operations.
Join our business on a year-long Finance placement and, far from just watching from the sidelines, we'll expect you to get hands-on and solve problems from the off, contributing as well as learning. From day one you'll work in a 'real job' in each of the following Finance teams:
Group Reporting: Bringing together the results from around the world to produce the management accounts you will gain an understanding of consolidation in a multinational group and take ownership of aspects of the month end reporting process. You'll also be developing and improving reporting as well as responding to requests for information from the business.
International Business Development (IBD): Working in the part of our business focused on growing Dyson's sales in new markets you'll be involved in analysing pricing, margin and sales data to better inform the decisions taken to drive performance, as well as helping prepare budgets and forecasts.
Treasury: Dyson is a global player with a presence in over 40 countries. More than 85% of our sales are now made outside of the UK and as a result we move large amounts of money in a lot of different currencies. Working in the Treasury team you'll be settling and verifying foreign exchange trades and cash sweeps.
Applicants
We're looking for second year finance or accountancy undergraduates who will make the most of working with our experts. This means contributing as well as learning – showing the same appetite as all of our people for making things work better.
Successful applicants who demonstrate the attributes we are looking for during the course of their placement year will be invited back to Dyson after they graduate to join us on our Finance graduate programme. This is a three year programme during which you will continue to work across the range of finance functions. We'll also sponsor you to become a qualified accountant with the ACCA, and provide you with a personal mentor and development support. Your experiences and learning will equip you well to continue to develop your career and have a real impact on Dyson's future.
HOW DO I APPLY?