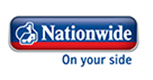 Website: www.nationwide-jobs.co.uk/graduate
Twitter: @nbs_careers
Location: All around the UK
Sector: Financial Services
Number of employees: 16,000
ENTRY LEVEL
Degree – at least a 2.1 and 280 UCAS points, or First or Masters.
Application deadline: 31/12/2013
Selection procedure:
1. Application form
2. Online tests
3. Telephone interview
4. Assessment centre.
WHY NATIONWIDE?
At Nationwide, we don't have shareholders. We're here for our members and we put their needs first in everything we do. Yes, we're financial services, but it's not all about the money. We have more opportunities than you may think…
We've recently been awarded Gold Champion Status from 'Investors in People', so you can be sure your career development is in safe hands. Backed by your manager, plus senior management and a previous Graduate who has been in your shoes, you will be fully supported to meet your career goals. Gaining a wide range of experience and exposure to different parts of the business, you'll work towards stretching targets. And by having ownership of real business projects, we can work with you to develop your passion and natural talent to become a leader.
GRADUATE SCHEME DETAILS
Alongside Industrial Placements and Internships, we offer rotational Graduate programmes for 2 - 3 years, in General Leader roles and Specialist areas. Our size means you can expect enormous scope, variety and opportunity, while our mutual status gives us a unique set of values - open, honest, dependable and trustworthy - that you'll need to believe in and bring to life every day.
As well as a huge amount of internal support and development, you'll have the opportunity to study for a professional qualification to help steer your career in the right direction.
Alongside this support, you'll receive a competitive salary and benefit package, plus the opportunity to get involved with our Social Responsibility initiatives, and other social activities.
So if you have a strong academic record, demonstrate the behaviours we are looking for and take pride in all you do, we'd love to hear from you.
HOW DO I APPLY?