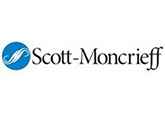 Website: www.scott-moncrieff.com
Number of Employees: 170
Location: Edinburgh and Glasgow
Sector: Accountancy Practice
Application format: Online via website
Entry level
We require a minimum of a 2.1 (hons) degree in any discipline. At least grade B in Higher maths and a pass at Higher English, a total of 300 UCAS points at the first sitting and the right to work in the UK.
Application deadline: Friday 1 November 2013
Application format: Online via website
Selection procedure: We have an online application form on our website. Following shortlisting, our candidates are asked to complete online psychometric testing, a Fastrack problem solving exercise and an Assessment Centre. The final stage is a formal interview.
Why Scott-Moncrieff?
Scott-Moncrieff is one of Scotland's leading independent firms of chartered accountants and business advisers. Our expertise encompasses financial assurance, risk management, improving performance, taxation and wealth management. Accuracy and attention to detail are a given, however we're also open-minded, flexible and forward thinking.
Graduate scheme details
We offer roles in our Audit teams which are three year fixed term contracts to study and become qualified via ACCA whilst working in either our Commercial or Public Sector Audit teams in Glasgow or Edinburgh.
HOW DO I APPLY?