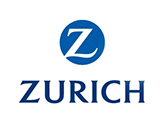 Website: www.zurich.co.uk
Twitter: @ZurichInsUK
Location: Fareham or London
Sector: Financial services sector
Number of employees: 60,000+
Application format: Online
ENTRY LEVEL
We accept candidates with a minimum 2:1 degree or equivalent with at least 280 UCAS points.
The application process is a thorough selection process and we aim to complete within four to six weeks.
Stage 1: Online application form and online values based assessment
Stage 2: Online verbal and numerical reasoning tests
Stage 3: Telephone interview
Stage 4: Assessment centre
WHY ZURICH?
You probably already know that Zurich is a world-leading financial services organisation. What you might not know is that when you join us, you'll quickly become an important member of a 60,000 strong team that cares for customers in over 170 countries. The opportunities available here are huge. Before you know it, you could find yourself progressing to leadership status, achieving professional qualifications, running your own projects or getting involved in our charity initiatives.
Forget any preconceptions you have about us, the insurance industry and graduate programmes in general – a graduate role with Zurich gives you a real job with real responsibility from day one. Alongside this, you'll receive all the training, support and opportunities you need to put you well on your way to a successful career with us.
We have a graduate programme on offer for individuals ready to challenge themselves within a world-leading financial services company.
The Zurich Graduate Scheme
What makes our programme stand out from the crowd is our excellent track record of turning talented graduates into successful finance professionals.
We're looking for graduates to join our Global Corporate or General Insurance businesses. During the programme you'll work in real roles undertaking a number of rotations within both business-facing and corporate finance teams. Our range of placements include roles where you could get involved in financial reporting, management accounting, business partnering, expense analysis, producing tax returns, understanding risk management and treasury management.
On the formal two year graduate development programme you'll benefit from a range of activities designed to develop career enhancing skills. There are opportunities to work with other graduates from across the business and colleagues from within finance to widen your network of contacts. Following this period you will continue for a third year within finance as a graduate where you will further embed your technical skills through practical application and gain your professional qualification.
HOW DO I APPLY?
Find out more at the Zurich website.