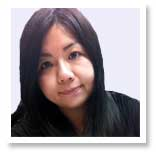 Even with a business degree, and an MPhil from Cambridge University, Janice Fan recognised the added value that ACCA membership represented.
'Having studied accountancy at school I knew it was a very useful skill,' she explains, 'and I was attracted by the broad range of specialised accounting knowledge ACCA could provide.'
As a student, Janice combined self-study with work – also winning prizes in six exams – an approach that required a strategic approach: 'Around three months before each exam I would study the textbook from cover to cover before moving onto past papers, which are freely available on the ACCA website.
'This strategy worked for me but, looking back, I would have spent more time on Paper P2, which I consider one of the toughest exams, but also one of the most useful in terms of content. If I were taking the exam again I would have found a tutor to help me master the whole of the syllabus to the best of my ability.'
Completing PER
Janice also managed the process of recording the workplace experience required for ACCA membership: 'As my then employer – a corporate financier – was not ACCA approved I completed the practical experience requirement (PER) paperwork myself, but luckily my line manager was an ACCA member who could act as my mentor and sign off my objectives.
'I was also able to meet the PER through my day-to-day work, which made life easier. For example, when executing IPO and M&A projects, I had to review financial information which enabled me to satisfy performance objectives such as financial accounting knowledge, budgeting and costing.'
Janice became an ACCA member in 2013, and now works for Standard Chartered Bank Hong Kong as an associate in the Equity Corporate Finance team, where ACCA continues to play an important role.
'As ACCA is widely recognised in Hong Kong, many colleagues are ACCA members and this common background helps us work well together,' says Janice.
'I have also joined ACCA's mentoring scheme, an excellent networking opportunity, and keep in touch with ACCA members from other organisations including my former mentor who is now a senior executive in a major Hong Kong company.'
Janice is also actively involved in ACCA Hong Kong initiatives such as providing free tax advice, activities that – as she says – 'allow ACCA professionals to help the general public, while also further enhancing ACCA's reputation'.
Advice to students
Hard work and determination have earned Janice an excellent position within a global company – so what's her advice for current ACCA students hoping to 'rise to the top'?
'Good exam grades and show your potential and diligence,' she says.
'Finish your exams as quickly as possible, and take part in ACCA events to build a network of contacts. Finally, wherever you work, make sure your team knows that you are an ACCA student so that you can be selected for more specialised projects, as these can lead to more opportunities and therefore a more promising career path.'