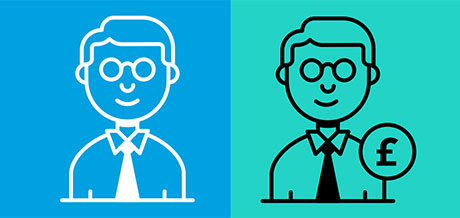 How does the apprenticeship levy work in England?
Whether you pay the new apprenticeship levy or not, you can benefit from offering an apprenticeship programme that supports the development of accounting and finance skills in your business.
Since April 2017, employers with a payroll of GBP3m have to pay an apprenticeship levy of 0.5% of their wage bill.
New apprenticeship standards allow you to use funding from the levy to offer an approved apprenticeship scheme.
Levy payers can claim back up to GBP9,000 per Level 4 apprentice, or GBP21,000 per Level 7 apprentice, from their contribution to cover the cost of training, so apprenticeships can be extremely cost-effective
Non-levy payers can claim up to GBP8,100 per Level 4 apprentice, or GBP18,900 per Level 7 apprentice, to cover the cost of training, enabling you to offer structured and accredited training that might otherwise be beyond your resources.
An additional payment of GBP1,000 is available for all employers who take on a 16-18 year-old apprentice
Employers with fewer than 50 employees can access full funding to train an apprentice aged 16-18 years.