Brendan Sheehan, FCCA, based in Australia, talks about family inspiration and mentors, and why being on Council matters to him.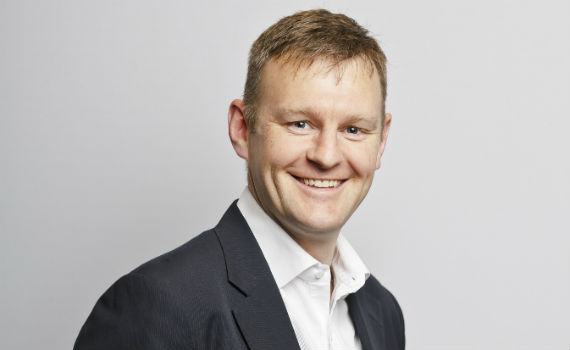 Tell us how you started out.
I never went to University or tertiary education, so I took my ACCA straight out of secondary school. I'll be honest, I wasn't sure what I wanted to do at that point in my life, but my dad was a true inspiration.
He was a consultant/CFO of ESB International, a consultancy body which is part of the Electricity Supply Board of Ireland. His role took him round the world - we spent time in Bahrain, Yemen, Ghana and Zimbabwe amongst other places, where he helped these emerging economies get their basic electricity supply processes set up.
He was an accountant, working with finance teams, setting up processes and basic profit and loss accounts, and producing balance sheet data, as well as being a consultant. I could see that he was making a difference.
Ultimately, it was because of the quality of the ACCA Qualification that I became an accountant. It's because of his advice that I took the ACCA route.
Over the years, I've reappraised my own values and motivations when it comes to work. The ACCA Qualification, and ACCA as an organisation and some of the people I have met along the way have connected the dots for me.
When I first came to Australia 11 years ago, I met Barry Cooper, our past president, who at the time was on one of the Council committees. He connected the dots for me too. He said that the qualification enables people to have a chance, to give them a leg-up, and that's always resonated with me.
I also do charity work with Ireland Funds, which focuses on education as an agent of change. That conversation with Barry hit the nail on the head for me - that ACCA enables people to change their lives and help them to fulfil their potential, and have positive effects on people's lives.
And I've taken that way of thinking into the work I do - I help CFOs and finance departments be more effective at what they do.
I take the ACCA values of integrity, opportunity, diversity, accountability and innovation to help make the world a better place.
CFOs and finance departments have in the past been undervalued, but they have such a potential to drive ethical and sustainable business in their world. They can shape the future. What I'm trying to do is help them realise this - that as accountants we can make change happen.
Accountants have to drive value in an organisation, and bring the ethical and sustainable foundations gained in their training to the fore - without this, there will be no profession. They have to get their teams to be business advisers and business partners, using team development, outsourcing and all the management tools available to us to make a finance department efficient and effective.
So what I'm doing is essentially what my father did a long time ago - this passion has been passed on from him, it's in the DNA.
What would you say to someone considering accountancy as a career?
I'd say that ACCA is an incredibly great foundation that will enable you to operate in any career that you choose. You can put it to very good use in any sector, in any role.
I'd also want that individual to understand themselves, their personal goals and where they want to be, and that, ultimately, accountancy can set you on the right path.
I'd want someone to also understand the drivers behind their need to want to be an accountant. I'm an advocate of a tool called Values in Action - this is a profiling tool and it helps people identify their values based on their responses. This can help with career planning.
What are the challenges you've experienced in your career to date?
It's a challenge to know your own skills and abilities, especially being able to sell, and I mean that in the broadest sense.
It's really important to know how to "sell" yourself, and get learning around that. It was a challenge for me to embrace this skill, as accountants are generally analytical and introspective by nature.
I've learnt not to be introspective and over-analyse. When you're selling, you can't fall back onto introspection. So I had to work against my analytical nature. Personal development is a challenge, but we have to rise to it. We have to complement our skill set - have your own style but be authentic.
What are the opportunities you've experienced in your career to date?
My involvement with ACCA has created the biggest opportunities for me, but I also create my own opportunities because I've committed to my personal development.
I always encourage people to get involved with opportunities at a local level here in Australia, by standing for local panel representation.
The more you get to know about ACCA, the more you recognise the difference it is making on a global scale. It is truly one of the few organisations that can have that effect, like the UN or Facebook. And as a member, to be part of that is very fulfilling.
What does being a Council member mean to you?
It's important to me. Council is helping the organisation to change and develop - we are ensuring the strategy is achieved, that we are "developing professional accountants the world needs", as our strategy says. We ensure that this happens.
Helping to formulate that strategy has been insightful. Council has oversight in how it is being played out, and that's very fulfilling.
I also hope that my role is an inspiration to others, that I can instil in people the sense that they can get something meaningful out of their day-to-day work.
It's important to me that we enjoy the day to day - it needs to be meaningful. And if I can help people to appreciate that, then that means a lot to me.
What does being a member of a professional body mean to you? / Why does professionalism matter?
Being a professional is important. Definition-wise, a profession is a community of like-minded individuals who have a code of ethics, which they all agree to and self-regulate under.
Professional association such as ACCA has a strong sense of community value and a higher purpose, and that to me is very strong. So being part of a professional community is a good choice to make.
What is the biggest issues facing the profession now, in five and in 10 years' time?
Robotics, AI and automation, and defining our value as accountants, as people.
We really need to get to grips with what we are going to do with technological developments. We need to be able to define what it is we are going to be doing with this "stuff" to build a better world.
When chess master Gary Kasparov was beaten by IBM's super-computer Big Blue, there were claims the traditional grand master chess game was over and done, that it would never be the same again. While it's true that the game is not the same, grand masters have had to evolve the game. They are playing against computers against each other. They've defined a new way of making chess relevant and still human.
What does public value mean to you?
Being able to fulfil potential, working in the best public interest - equality, ethics and sustainability. These are core to the accounting discipline. Yes, P&L, debit and credit, the bottom line all matter, but we have to do this ethically and sustainably. We can be much more balanced than other professions, and that's a massive value add.
What's the biggest misconception about the work that you do?
Being called bean-counters. That accountants are too introspective and analytical. That we just do the numbers and P&L. We're so much more than that.
Accountants need to speak up and add their value. Accountants need to stop the idea that an accountant can't add value to top-line, value-generating activities. We are not just about cost cutting and efficiency and productivity - I have value to add.
Who has had the greatest impact on your career development and why?
My father, Barry Cooper, our past president, and Tom Duffy at home in Ireland.
When I started out in my career, I did my early years in a small accounting practice, and Tom Duffy asked me to work with him as a national controller. He had a great impact on me. He was a local entrepreneur - he was a hard-working guy who "gave it a shot" and helped to create jobs. He was a noble man.
That early training in audit and SMEs and working with Tom in his factory gave me an appreciation of how to work with a big company. Effectively, a big business is lots of little ones all working under a large brand. Each one of them alone should be able to operate efficiently as an independent section.
Tom, and the early training I got in his business, had a strong impact on how I approach challenges, problems and opportunities.
Why do you continue to be an ACCA member?
Because I am part of the ACCA community, continuing to believe in the difference ACCA can make. Because I am a strong advocate and build the brand in Australia where I've been since 2005.
Tell us about a career-defining moment.
I think the defining moment was the opportunity being ACCA qualified has afforded me. Also Barry connecting the dots for me was important. His belief that we can - and do - make a difference helped to change my perspective and create massive opportunities. It's about helping other people to reach their potential.
I want to fulfil my potential as well, and reach as far as I can. Long way to go. When I joined Council last year, my mentor was Robert Stenhouse, and he has also been influential.
What's the most important part of your role on Council?
It's my second year on Council. I'm still learning. The more I'm involved, the more I want to be involved. It's important for me to be a steward in an oversight role, and it is also important that I learn the ropes to ensure that I am doing right by our members.
This is about ensuring the members and future members can influence the world in the context of ACCA's strategy - working together to achieve our strategy together. These global connections matter to me, and when I travel, I endeavour to visit colleagues and businesses in other countries to connect and catch up. I have a deep network and I can make connections between people because they trust me.