Fully certified Microsoft data science courses in partnership with edX
Working with Microsoft and edX we're bringing two new courses to help you visualise data and share insights with your clients and organisations.
Overview
Develop yourself and keep up to date in the new field of data science. We're offering two new courses to expand your knowledge in this exciting area, flexibility in how you can learn, and all at a special introductory price to gain Microsoft official certification.
Excel is one of the most widely used solutions for analysing and visualising data. It now includes tools that enable the analysis of more data. In this course you will get an introduction to the latest versions of these new tools in Excel 2016 from an expert on the Excel product team at Microsoft. Learn how to import data from different sources, create mashups between data sources, use the DAX calculation engine and how the data can be visualized and shared to the Power BI cloud service.
Power BI is quickly gaining popularity among professionals in data science as a cloud-based service that helps them easily visualise and share insights from their organisations' data. In this course you will learn from the Power BI product team at Microsoft with a series of short, lecture-based videos, complete with demos and quizzes.
Important information
Gain Microsoft official certification in these courses
ACCA members can take advantage of the special offer of 20% discount off the full price of the certificate, usually 99 USD
you can take the course at your own pace, studying 2-4 hours per week
gain a minimum of 12 CPD uints if you take the course and certificate.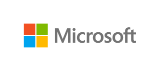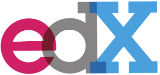 Microsoft Office and edX in partnership with ACCA
Disclaimer: This course and outline is provided by third-party course providers. All course bookings are subject to the terms and conditions set by the course provider. Please see individual supplier pages for full terms and conditions. ACCA takes no liability for bookings made with third-party suppliers