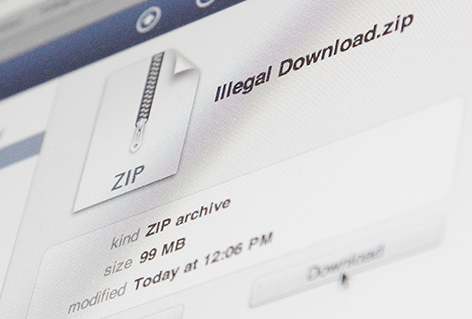 In an age where so much information on the internet is free, paying for content is often considered unusual and possibly unnecessary. But when it comes to materials from ACCA Approved Content Providers, if it's free it might be obtained illegally, without permission from the content owner. If you download it, you risk investigation by ACCA and facing disciplinary action and sanctions that include removal from the ACCA student register, which will put a stop to your future accountancy career with ACCA.
'We work with three Approved Content Providers (Becker Professional Education, BPP Learning Media and Kaplan Publishing) to ensure students have access to up-to-date study material, and having it available for download can be incredibly convenient,' says ACCA head of investigations Michelle Lawton.
'This material is not free, however. It takes considerable time and resources to prepare, and any income it generates also helps ACCA fund the wide range of support services we provide for students.'
Not just about the money
'If you download paid-for material for free, then that constitutes stealing. This is both unethical and illegal,' says Lawton.
ACCA promotes and upholds the highest ethical standards. Ethical behaviour is integral to the ACCA Qualification, which is why we are introducing a new Ethics and Professional Skills Module.
Lawton knows, however, that some students may not be aware that what they're doing is wrong, or don't even know that they are visiting 'fake' ACCA websites.
'ACCA is seeing an increase in websites offering free access to textbooks. Students may not realise that these websites are not officially endorsed by ACCA and that the textbooks on offer could be pirated copies. The fact that the materials are free of charge when they shouldn't be should ring alarm bells straightaway. If you don't have to pay, check with ACCA first before downloading any material.'
Not only do fake websites damage ACCA's reputation, but they can also cause students real problems, says Lawton.
'First, you can't tell if the materials on offer are up to date, or even accurate,' she says. 'Preparing for ACCA exams takes time and effort, and the rewards are significant, so don't jeopardise your future success by using unreliable sources.'
Students found illegally downloading material from websites could be removed from the ACCA register, she adds, with all their exam results deleted. ACCA's legal teams worldwide are working hard to close fake websites as soon as they appear. 'As technology becomes more sophisticated, we hope to find out more about who has been using these sites, and take action against them.'
ACCA resources are an investment, says Lawton, 'but surely one worth making if you are serious about becoming a professional accountant. Above all, downloading paid-for material for free is illegal and unethical, and goes against everything that ACCA stands for.'