Dear member
It has been a privilege to serve as ACCA's president during 2011-12.
AN AGENDA OF GLOBAL RELEVANCE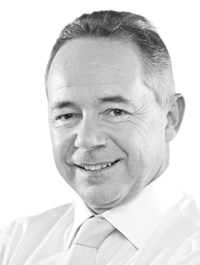 ACCA continues to pursue an agenda of change within the global profession to ensure that it offers an accessible and relevant career to a diverse range of people and brings value to business and the wider public. Over the past year, ACCA has continued to make important contributions to the public debate on regulation – calling for a more joined-up approach which, while protecting the public, works for business and enhances investor confidence. We have also highlighted the continuing needs of accountants in business and the transformation we see going on in finance functions around the world to meet demanding business environments. And we have continued to look at ways in which governments can strengthen accountability through the work of the public sector.
To inform this work, we launched new Global Forums to provide global input to ACCA's wide-ranging technical agenda. The Global Forums bring together leading employers, members and other subject matter experts from 33 countries to help shape and inform our policy and to ensure it brings an international perspective drawn from best practice around the world.
GLOBAL PRESENCE
Wherever members are based, they see the value of, and have considerable pride in, ACCA's global reach and influence.
In the past year, ACCA has strengthened its international network with new appointments in key markets and important new and renewed global accountancy partnerships. By progressively centralising transactional contact for members and students, ACCA is also enabling its unrivalled network of offices around the world to focus exclusively on value-adding work which will advance ACCA's reputation and influence nationally and regionally.
GREATER TRANSPARENCY
Another advance this year is the approach ACCA is taking to reporting on its annual performance. ACCA has been involved in the work of the International Integrated Reporting Council (IIRC) since its inception and has also joined the IIRC's official pilot programme. ACCA aims to learn from the process and use it as an approach to strengthen our integration and strategic oversight within the organisation.
By moving towards a more integrated form of reporting, we are sharing fuller and more relevant information on the progress made towards ACCA's strategic vision, in the interests of transparency and good practice. This approach both highlights ACCA's achievements and is more explicit about what ACCA will focus on in the future in order to deliver its strategy to 2015. It is also an approach which aims to report on what is most important to our stakeholders – not least our members and future members.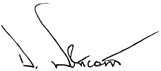 Dean Westcott
ACCA president