Uganda CFO Awards 2022
ACCA Uganda and Deloitte are proud to launch the 2022 Chief Financial Officer (CFO) Awards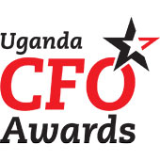 ESG: Reporting, Societal Impact and Environmental Transformation
The sixth edition of the annual CFO Awards seeks to showcase the pivotal role of finance professionals towards the ESG agenda in driving positive change and adding value to organizations to address current conditions and future challenges.
The specific objectives of the CFO awards:
Raise the profile of CFOs and their changing role in developing good business and finance practices.
Recognize excellence and the essential role that finance functions play in helping to build resilient organizations and sustainable business models.
Create a platform for sharing best practice, drive awareness, inspire action and develop a community of finance leaders, committed to create more sustainable outcomes for their organizations.
Criteria and Eligibility
The eligible candidate must
be a Ugandan resident and member of a recognized professional body in good standing
have been a CFO or Head of the finance function for at least three years.
not be nominated for more than three categories
Previous winners are not eligible for the categories they have won in the past Uganda CFO awards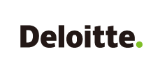 Nominations close:
Tuesday 27 September 2022
Winners announced:
Thursday 27 October 2022

Winners will be announced at a gala dinner