Uganda CFO Awards 2020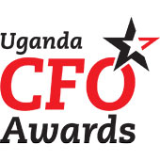 Finance executives are invited to join the fourth edition of the ACCA-Deloitte Chief Finance Officer (CFO) Awards.
About the CFO Awards
ACCA Uganda and Deloitte are proud to launch the 2020 Chief Financial Officer (CFO) Awards, under the theme "Lessons from COVID-19: Cultivating resilience for finance leaders and organisations".
The annual CFO Awards seek to illuminate the essential role that the finance function plays in driving integrated thinking in decision-making and in building sustainable business models.
The specific objectives of the CFO awards:
Raise the profile of CFOs and their changing role in developing good business and finance practices.
Recognize excellence and the essential role that finance functions play in helping to build resilient organizations and sustainable business models.
Create a platform for sharing best practice, drive awareness, inspire action and develop a community of finance leaders, committed to create more sustainable outcomes for their organizations.
The 2020 CFO Awards categories
The seven categories that the CFO Awards 2019 seeks to recognise are:
CFO of the Year
Young CFO Award
Public Sector Award
Not-for-Profit Award
SME Award
Strategy Execution Award
Finance Transformation Award
Social Impact Award
Read about the award categories
Note: Last year's award winners aren't eligible for nomination in the same categories they won.
Submit your nomination
Nominations will open soon