Uganda CFO Awards 2018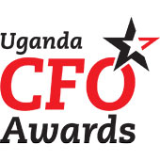 Finance executives are invited to join the second edition of the ACCA-Deloitte Chief Finance Officer (CFO) Awards.
Thanks to the support of CFOs, partners, industry leaders and the eminent panel of judges, the CFO Awards and event is growing into an important mark for finance executives in Uganda. Many CFO Awards winners and nominees have gone on to achieve a boost to their careers.
Building on the great success of last year's CFO Awards, held on 19 October 2017 at Serena Hotel, where Uganda Breweries Limited's Alvin Mbugua walked away with the coveted CFO of the Year Award, we will be calling for nominations for the CFO Awards 2018, from 16 August 2018 to 16 September 2018. The theme for this year's awards is Finance in a Digital World.
The CFO Awards seek to
Recognise the essential role that the finance function plays

in helping to build resilient organisations by embedding environmental and broader social issues into strategic decision making
driving integrated thinking in decision-making and in building sustainable business models

Create a platform to share best practice, drive awareness, inspire action and develop a community of finance leaders, committed to create more sustainable outcomes for their organisations.
The awards categories
The eight categories that the CFO Awards 2018 seeks to recognise are:
CFO of the Year
Public Sector Award
Not-for-Profit Award
SME Award
Young CFO Award
Finance Transformation
Strategy Execution Award
Finance and Technology Award
Note: Last year's award winners aren't eligible for nomination in the same categories they won.
Nominations are closed
Nominations closed on 16 September. Winners will be announced at the gala dinner on 19 October 2018.