Currency swaps between China and Egypt, Nigeria and South Africa have positives for both sides. But are the benefits of equal value to all parties, asks Okey Umeano FCCA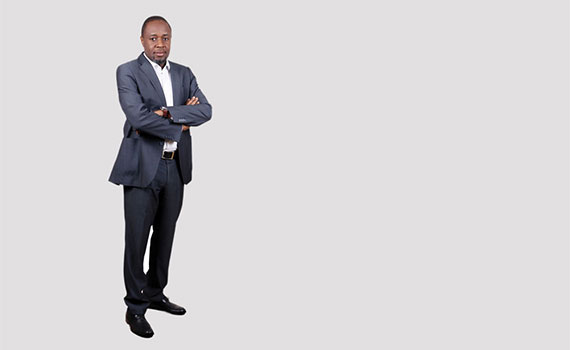 This article was first published in the July/August 2019 Africa edition of Accounting and Business magazine.
In recent years, in a bid to internationalise the renminbi, the People's Bank of China has arranged bilateral currency swaps with central banks around the globe. Three of Africa's largest economies – Egypt, Nigeria and South Africa – are among the more than 30 central banks that have entered into these swap agreements.
Counterparties enter swaps to lower the cost of funding in the swapped currency, to gain liquidity in that currency and to get around capital controls, among others. Unlike loans, currency swaps do not need to appear on a company's balance sheet.
South Africa signed a US$4.75bn swap agreement with China in 2015; Egypt, a US$2.62bn swap in 2016; and Nigeria, a US$2.5bn swap in 2018.
These swaps make sense given the amount of trade between China and these nations. In 2017, trade between China and South Africa, Egypt and Nigeria amounted to US$23.5bn, US$10.8bn and US$13.8bn respectively.
The swaps allow some trade to be invoiced in the counterparties' currencies, helping ease dollar financing pressures. They also provide renminbi liquidity to the African countries and African currency liquidity to China. This should help boost trade and encourage closer ties. Nigeria's central bank says it will help stabilise exchange rates.
China has been Africa's largest trading partner since it overtook the US in 2009. According to World Bank data, Chinese trade with sub-Saharan Africa as a whole was in the region of US$140bn in 2017. With this level of trade, other African countries may be tempted to enter into such currency swaps.
However, policymakers question whether African exports to China benefit as much from these swaps as Chinese exports to Africa. The answer to this is important because these agreements can only continue into the future if they benefit both sides of the deal.
Egypt, Nigeria and South Africa all run substantial trade deficits with China. For instance, in 2017, South Africa had a trade deficit of US$9.6bn with China; Egypt, US$8.1bn; and Nigeria, US$10.5bn. Nigeria's exports to China that year amounted to a mere US$1.6bn. Such deficits worry African policymakers, and may be reason for a re-think.
The bilateral currency swaps do not seem to have had much positive impact on the volume of South Africa's trade with China. Trade between the two countries has reduced considerably in recent years, from more than US$60bn in 2013 and 2014 to US$23.5bn in 2017. The deficits have also fallen.
It is worth noting, though, that China has made considerable direct investment in these countries, as it has in other parts of Africa. Chinese capital is helping build railroads and airports in Nigeria, while Chinese investment in South Africa amounts to tens of billions of dollars.
Ultimately, African countries looking at bilateral currency swap agreements will do well to study the pros and cons carefully before taking the leap.
Okey Umeano FCCA is head of risk management at Nigeria's Securities and Exchange Commission.
"The swaps provide renminbi liquidity to the African countries and African currency liquidity to China"