The quality of reporting under the Integrated Reporting Framework has been slipping, but it is a key way to help tackle risks such as those posed by the Covid-19 crisis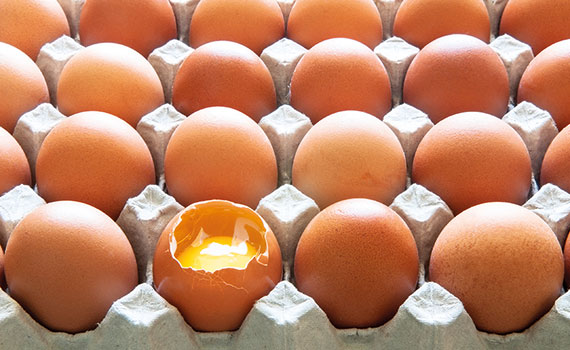 This article was first published in the July/August 2020 UK edition of Accounting and Business magazine.
Investors and other stakeholders want to find ways to improve corporate reporting beyond the core financial statements. Driven in part by climate change, the trend is likely to accelerate as a result of demand for information about Covid-19's effect on businesses.
The ultimate aim is to find a consistent way of providing non-financial information to give a complete statement of a company's position, performance and prospects. Integrated reporting (IR) and the IR Framework developed by the International Integrated Reporting Council (IIRC), is an established and important element of that journey.
IIRC reckons that 2,000 or so large businesses have so far adopted IR. But a new report from ACCA in collaboration with IIRC has found that while the prevalence of IR has increased since 2016, there is still work to be done on the quality of that reporting.
The ACCA report, Insights into integrated reporting 4.0: The story so far, summarises the findings of IIRC's annual reviews into the integrated reporting of 48 members of IIRC's Business Network. Insights into IR 4 provides a snapshot of the current state of integrated reporting and charts progress since 2016, when IIRC started reviewing reports.
The prevalence of annual reports labelled as integrated reports has risen steadily since 2016 which, Insights into IR 4 says, 'may represent a widening recognition of the concept and the IR Framework' beyond active proponents of IIRC (see graphic, below). There has also been a fall in the use of 'less appropriate terms' such as 'sustainability reports' and 'corporate social responsibility reports', which may have a narrower aim than integrated reports. There are also more references to other reporting protocols, notably the Global Reporting Initiative and the Task Force on Climate-related Financial Disclosures (TCFD), as a way of providing IR-complementary information.
IR recognition grows
Corporate reports identified as 'integrated' or IR Framework-compliant

Corporate reports identified as 'integrated' or IR Framework-compliant
In contrast to the trend in corporate reporting, integrated reports are becoming more concise (they have fewer pages); external assurance is also increasingly the norm. While the IR Framework does not require assurance, IIRC has said external assurance can enhance trust. External assurance for non-audit aspects rose from 46% of integrated reports in 2016 to 63% in 2019, although it often applied to KPIs only.
Insights into IR 4 also looks in detail at the take-up of TCFD recommendations. It notes references to TCFD recommendations rose from 19% of all reports reviewed in 2018 to 38% in 2019.
'It's clear that there has been a great deal of progress,' says Richard Martin, head of corporate reporting at ACCA and author of Insights into IR 4. 'Companies are attempting to follow the principles of the IR Framework and are providing useful information in shorter reports that are more accessible to users, which is very positive.'
There is some concern about the quality of compliance with the IR Framework. Reviewers were asked to assess quality against the requirements of the framework on a scale of 1 to a fully compliant 5. While overall scores across the entire sample have exceeded 3 since 2016, the average rating fell from 3.47 in 2016 to 3.16 in 2019 (see graphic below). 'This is a disappointing result given that IR was a relatively new system of reporting at the start,' says Insights into IR 4, 'and the expectation would be that as companies developed their integrated thinking and gained experience, their reporting would improve.'
Quality concern
Overall scores out of 5 for the quality of integrated reports

While companies are performing well in some areas of the IR Framework – such as the description of the business and its context, the strategy of the organisation, and risk – the quality has fallen in others, such as the outlook for the business, value creation over the shorter and longer term, and statement of responsibility for the reports.
This last requirement, says Insights into IR 4, is the one that has been consistently least well done. The IR Framework requires a statement from those charged with governance that acknowledges their responsibility to ensure the integrity of the integrated report, that they have applied their collective mind to preparation and presentation, and their opinion about whether the report is presented in accordance with the framework. 'In many cases no responsibility statement of any sort is included, and in others the sign-off may fall short of meeting all the elements [required].'
Insights into IR 4 sees evidence of significant progress in aspects of IR since 2016, although the apparent decline in quality is a concern. It concludes that some challenges (such as the lack of responsibility statements) seem easily remedied, but others (such as the lack of a clear explanation that links strategy and performance measures, and the inclusion of more forward-looking information) are not just difficult to improve but are also 'much more fundamental to better reporting'.
If the implementation of IR is extended through the actions of regulators, adds Insights into IR 4, many businesses will be looking for examples of best practice. IIRC's latest review will be essential in highlighting the challenges adopters are dealing with.

Liz Fisher, journalist