Reporting how a company's activities affect children is important, as corporate activities can affect their rights in a great many ways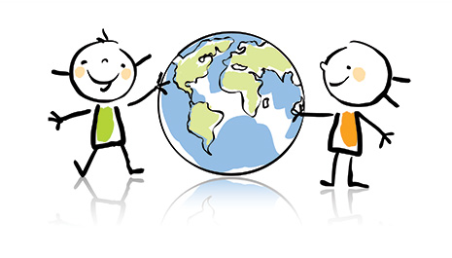 This article was first published in the January 2016 international edition of Accounting and Business magazine.
There is a growing sense in society that companies should behave responsibly, whether by contributing their fair share of taxes, paying a decent wage or looking after the environment. Those that don't risk critical media headlines, consumer boycotts and challenging AGMs. As the vulnerability of organisations to reputational risks has become clear, so the need for them to report on how they are assessing and mitigating those risks has grown in importance.
Actions by companies that adversely affect the rights of children are particularly high risk. This should, therefore, be a priority area for companies to address.
'There is no issue that is more central to corporate sustainability than children's rights,' says Leah Kreitzman, director of public affairs at Unicef UK. 'Children are key stakeholders of business – as consumers, family members of employees, young workers, and future employees and business leaders. Their survival and development needs differ from those of adults, and they are particularly vulnerable to violence, exploitation and abuse. Businesses therefore need to give children specific attention to ensure that they are managing their potential impacts upon them. Many companies are starting to do this, and the huge potential of the private sector to positively impact children is starting to be realised.'
Room for improvement
A recent report by ACCA, Reporting on children's rights, shows that corporate reporting on this area is vitally important – and that there is substantial room for improvement. Adrian Henriques, vice chair of ACCA's Global Sustainability Forum, and a sustainability, governance and CSR adviser and researcher, says: 'Although there is some company reporting on issues related to children's rights, the extent of that reporting is extremely limited. Many companies' activities will directly or indirectly affect children and their rights, so many more businesses should be investigating this area than currently do.'
Henriques says that obvious candidates include manufacturers of children's toys and companies with long supply chains that could be linked to child labour through suppliers along that chain. But the financial services sector also has an impact on children's rights. For example, online paedophile activity could be purchased using payment mechanisms. In fact, no sector is exempt because children's rights are affected by corporate behaviour in so many ways.
'Children tend to be more vulnerable to health impacts, so a company's environmental impact is an issue,' Henriques says. 'Children also have a right to family life, so if a parent is being pulled away to work every hour of the day on a zero-hours contract, what does that mean for a child's family life?'
Henriques, who was involved in compiling ACCA's report, sees corporate reporting as a part of the process of protecting children's rights, and says the process must start with sound due diligence. 'The first thing companies must do is identify their risks, and how what the company does has an impact in this area,' he says. 'This can be challenging. Companies have to acknowledge where they might be implicated, which takes some intellectual work and effort. Reporting is then vital to make sure that action is being taken to protect children.'
Reporting to children
Henriques also stresses the importance of involving children in the process of considering and protecting their rights – for example, by consulting children as appropriate when trying to assess company impacts on them. 'When it comes to the reporting stage, companies should consider writing their reports for the children,' he says. 'This rarely happens. Companies shouldn't always see these reports as written for the usual audience – the opinion formers – but for the stakeholders they are talking about – the children.'
A number of companies are taking steps to address and report on the impact they have on children's rights. Travel company Kuoni, for example, has identified human rights, including child protection, as a sustainability topic relevant to its business and where it can exert relatively significant influence. It has involved children in its impact assessments in India and agreed a number of actions, including continued engagement to prevent the sexual exploitation of children in tourism.
Global home furnishings business Ikea has implemented policies for preventing child labour in high-risk locations, including working with suppliers to help implement corrective action if child labour is discovered. And Marshalls, supplier of hard landscaping products in the UK and a global operator, has integrated children's rights into its core business practices, publicising its children's rights policy statement, conducting regular impact assessments and reporting on its progress.
Faye Chua, ACCA's head of future research, believes that public reporting by companies is an important part of the process of protecting children's rights.
'Corporate reporting is widely used to increase transparency in other areas, such as environmental impacts,' she says. 'Such reporting helps stakeholders, including shareholders, to understand the risks individual companies face. It is equally important to apply that transparency to the risk of business impacts on children's rights.
'Companies can affect children in multiple ways. Some are beginning to assess risks, forming policies and procedures 
to mitigate those risks, and then reporting on these areas. 
But these are early days and there is huge scope to increase 
both the numbers of entities reporting and the quality of 
their reports.'
Sarah Perrin, journalist
"Many companies' activities will directly or indirectly affect children and their rights, and they should be investigating this"