Despite a challenging economy, Pakistan has been punching above its weight in corporate sustainability and environmental reporting. ACCA's Arif Mirza reports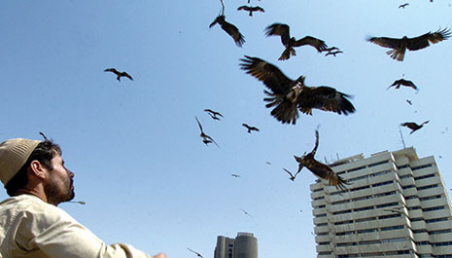 This article was first published in the May 2016 international edition of Accounting and Business magazine.
Pakistan has a vibrant corporate sector that is evolving from a largely agricultural heritage to financial services and value-added goods, and constantly aiming for greater heights.
The textile sector, for example, is determined to increase exports, fully exploiting the European Union's generalised scheme of preferences. Meanwhile, the banking sector, despite its chequered history with the Bank of Credit and Commerce International (BCCI) scandal, has been robustly regulated over the last 30 years, is adopting technology rapidly and transforming its business model to reach the most financially neglected members of society through microfinance. At the same time, the country's central bank has in place prudential regulations for all banking business models, while the food industry is growing to meet domestic demand. Coca-Cola Beverages Pakistan is set to invest US$300m over the next three years, while Nestlé Pakistan is planning to invest US$37m this year.
This corporate growth sits on a bedrock of increasing public participation in share capital, valued at US$65bn at the time of writing. Share ownership is made up of domestic and international institutions as well as a growing number of individual savers of all ages and backgrounds. This growing democratisation of share ownership, which needs regulatory frameworks and good governance practices to protect savers, is vital to emerging economies like Pakistan.
Back in 2002, the then chairman of the Securities Exchange Commission of Pakistan (SECP), Khalid Mirza, brought in the first ever legal framework in the form of a code of corporate governance. This was created with extensive stakeholder consultation. While not a panacea for all that was wrong with Pakistan's industry, it has, over the succeeding years, changed the psychology of directors and managers and become the most sustained set of reforms the corporate sector has seen.
One of the critical areas where Pakistan has been punching above its corporate governance weight is corporate sustainability and environmental reporting. Without doubt the economy is a challenged one, facing massive energy shortages. Twelve years ago the business community was criticising sustainability and environmental reporting as a bridge too far for the country's stage of economic development, but a growing awareness of climate change has had its effect.
ACCA Pakistan and the World Wide Fund for Nature Pakistan have been rewarding organisations that prepare and release sustainability and environmental reports for the last 12 years. The awards now attract more than 50 entries each year of voluntary reports, many of which comply with Global Reporting Initiative (GRI) standards. In 2013 the SECP, recognising the global importance of the corporate social responsibility (CSR) agenda issued its own voluntary CSR guidelines for listed companies to provide a start to best practices. Unfortunately these guidelines are already out of date as the environmental, social and governance (ESG) agenda has moved beyond corporate philanthropy to sustainability and subsequently towards integrated reporting.
Nations are committing to ever lower impacts on climate change. This means lowering the carbon footprint of business processes, and setting continuously challenging targets for greenhouse gas emissions as well as for water usage. We are also seeing a growing focus on human rights in the workplace, including gender, ethnic and race issues, child labour and labour conditions generally.
Global supply chains and a more interconnected world mean that Pakistan's companies are subject to global protocols and regulations and there is a high risk of sanctions, embargoes and moratoriums if board directors do not begin to appreciate the importance of these factors to the future of their businesses. By creating board and management committees with expert members, companies will ensure they are governed at the highest levels and safeguarded for future generations.
Ask the right questions
What are the key performance indicators (KPIs) for collective board and individual director performance? Both quantitative and qualitative measures should be used to strike the right balance so that we can ask questions about such core board duties as: 'How much time did the board spend on strategic planning?' Another area is risk management and the selection of leading executives, and we can ask: how many times did individual directors speak during the meetings, and did they ask questions on sensitive business areas? It is the responsibility of the chairman to periodically sit down with individual board members to agree their KPIs and then sit down with them to provide feedback and review performance.
According to research in 2006 by Zaffar Khan, the then director of the Pakistan Institute of Corporate Governance (PICG), into board behaviour in Pakistan, more than 50% of those surveyed indicated no process for board performance measurement either collectively or individually. Today only 20% of KSE 100 (Karachi Stock Exchange) companies have in place a board evaluation process; 75% had no evident performance evaluation process, according to a desk survey carried out by staff of Deloitte Pakistan in 2014/15.
We must not forget that boards are made up of human beings with diverse personalities and often formidable egos. Ensuring these testosterone-charged individuals perform well as a team requires both empathetic and candid behavioural styles that need to be developed, via away-day meetings, ice-breaking activities, social interaction and inspirational training.
It is also vital that the board functions as a team and that development is identified to build board members' capabilities. This has now been mandated by the SECP through the revised code of corporate governance, with the leading role being played by the PICG through its board development series. The International Finance Corporation (IFC), one of the leading international equity investors in Pakistan, has been an important pillar in institutionalising the PICG, and providing a framework for board training and development.
Current data says 92.5% of KSE 100 companies have organised corporate governance orientation and training programmes for their board members. This is rather optimistic when compared with the earlier PICG snapshot. Back in 2007 only 77% supported board development. Clearly things have improved over the last seven years but there is a long way to go and we really need to improve the capture of quality data, with more resources put into the PICG.
Stop the rot
On reflection there remains a lack of ownership of the corporate governance agenda in Pakistan and the audit profession is stepping into this 'trainer' space. This may have serious repercussions in reinforcing the box-ticking labelling of the corporate governance agenda and creating a culture of one-size-fits-all, especially at the base of the pyramid. On the contrary, corporate governance is » about behaviour at the top, hence the saying 'a dead fish always rots from the head' – stop the head from rotting and the rest will follow.
I don't believe that we can close the discussion on board behaviour without having a closer look at the behaviour of those board members who represent institutional share owners (I use the term 'owners' deliberately because there is a fundamental difference between share ownership and shareholding).
Ownership brings with it the ultimate benefit of voting. Institutions such as the National Investment Trust, State Life Insurance Company, and the National Bank of Pakistan – the usual suspects of state-led institutional investment – have built very large investment portfolios over time, but their nominees on many of Pakistan's top corporate boards behave more like custodians of shares – that is, passive rather than proactive, sceptical, significant share owners. Rarely do they play any important part in committees such as the nomination and audit committees.
Pakistan must continue to strive for robust reforms in its corporate legal frameworks, ensure talent management across organisations, and take the bold step of choosing professionals over incapable family members for important leadership positions. Finally, regulators such as the SECP, the Competition Commission of Pakistan (CCP), the State Bank of Pakistan (SBP) and the professional accountancy bodies must have the moral courage to punish those who operate outside the rules.
On recent visits to leading Pakistani universities to talk about trends in corporate reporting, I found aspiring graduates and postgraduates with a keen interest in the challenges that are facing industry. Sadly, though, the academic world remains focused on the orthodox approach to corporate financial models, while industry has increasingly to play an ecosystem-building and sustaining role.
The staff at these institutions ranged in age from 30s to 70s; clearly students were being exposed to both old and new insights and experiences. In my opinion, the accounting industry has to build bridges with universities to begin the change of mindset of accounting, finance and business study graduates.
Double-edged sword
Often considered a bit of a sideshow in corporate governance matters, the SBP is the sole regulator of the banking industry in Pakistan. While maintaining a robust monetary policy, the central bank has kept a tight rein on the governance of banks. Banks therefore face a double-edged regulatory sword – from the SECP by virtue of its mandate over the corporate and listing space, and the SBP, which is more concerned with financial stability and protection of the public's monetary matters.
The SBP on the whole has managed the risk well. By taking what can be described as both a velvet-glove and iron-gauntlet approach, it has ensured that capital adequacy is maintained by specifying what the capital or equity base of commercial and other banks must be, and by taking a more thorough approach to bank behaviours.
The SBP conducts numerous audits of banks especially at the governance level, drilling into minutes of board and committee meetings and often levying pecuniary penalties as a way of keeping management on their toes. It also clears all directors and senior executives prior to appointment, validating their fitness and propriety for the role. The corporate governance sections of the prudential regulations are no different from the SECP's code but merely increase the distillation process for directors and management.
In conclusion, as an active stakeholder in Pakistan's corporate future, I sense that there is a real optimism in the industry's ability to convert its ambitions into economic growth while enforcing better governance.
Arif Mirza is ACCA's regional head of policy, MENASA
"We must not forget that boards are made up of human beings with diverse personalities and formidable egos"