Many African countries have put a total ban on plastic bags. The developed world has so far not followed suit. The irony is not lost on Africa, says Alnoor Amlani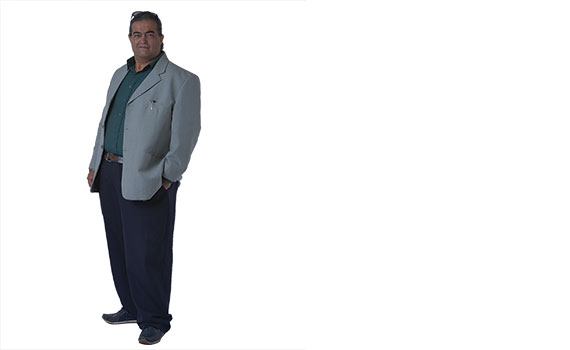 This article was first published in the May 2018 International edition of Accounting and Business magazine.
Kenya's total ban on the manufacture, sale or use of plastic bags, which became law in August last year, has been enforced with remarkable effectiveness. It was publicly criticised and opposed by those directly affected by the US$40,000 fines and jail terms of up to four years, the harshest penalties in the world for such transgressions.
The Kenya Association of Manufacturers estimated that 60,000 jobs would be lost and 176 manufacturers would have to shut down. Indeed, several plastic bag manufacturers have since closed or had to restructure substantially as a result, incurring heavy losses. One manufacturer has sued the government, citing inadequate notice.
On the other hand, plastics are being replaced with natural materials and there has been growth in small-scale bag making, creating informal jobs across the country. Large paper bag manufacturers are experiencing an unexpected windfall, and there is research and investment already in motion for alternative products.
In a few years Kenya's rivers and lakes could be clean and the world famous sandy beaches white once more.
In recognition of these efforts the United Nations Environment Assembly (UNEA) at its third conference, hosted in Kenya, praised the country late last year for its effectiveness in this important area of environmental action.
More than 40 countries have now joined UNEA's #CleanSeas campaign, which covers more than half the world's coastlines. The threat is very real. If nothing is done the oceans will have more plastic than fish by 2050, according to leading environmentalists. If individual countries fail to clean up their plastic waste our seas will be choked, and this will almost certainly affect the world's ability to generate oxygen, sustain the food chain and indeed all life on the planet.
It is worth noting that there is no such ban enforced in the UK, US or China, which have highly developed plastics industries that produce and export plastic bags across the globe.
Authorities in African countries such as Kenya, Rwanda, Mauritania and Morocco, all of which have a total ban in place, have already reported seizures of bags smuggled in from these countries. If the developed world does not get behind the total ban, the initiative will fail.
Plastics were introduced to Africans only a generation ago by the developed world as a practical and low cost way to deal with many household and commercial needs, and indeed they were adopted whole-heartedly.
Today these same African countries are working hard to eradicate plastics. Perhaps we should question why the side effects of promoting them were not foreseen earlier? While in many cases these countries have not yet effected a total ban themselves, it's impossible to miss the irony. It's a very sore point for the poorest Africans whom the total ban affects most.
Africa has banned plastic bags. Will the developed world also change its habits? We shall see.
Alnoor Amlani FCCA is an independent consultant based in East Africa
"Plastics are being replaced with natural materials and there has been growth in small-scale bag making, creating jobs"