For CFOs and the finance function the latest advances in digital technology are creating significant opportunities for operations. But with these come challenges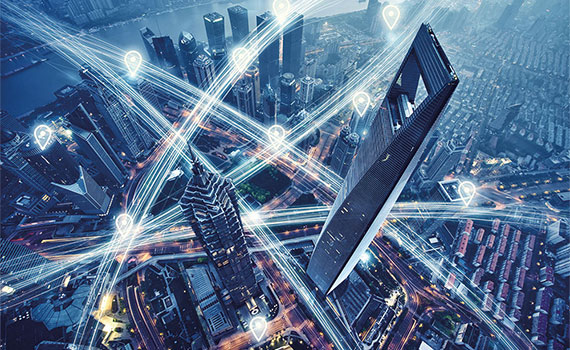 This article was first published in the June 2018 China edition of Accounting and Business magazine.
Digital technology is revolutionising the way that successful businesses operate. It is opening new channels to market, creating additional ways to connect with customers, and enabling new opportunities for accessing, processing and interpreting data. For finance functions too, it presents a significant opportunity. Technology can enhance the performance of traditional activities, and help finance teams provide more powerful support to operational business units.
But getting the most from technology isn't necessarily easy. Any investment needs to support organisational and finance objectives and has to be backed up by a clear business case. The impact on the organisation, particularly on existing roles and future talent needs, must also be understood. So how can CFOs get to grips with the technological opportunities open to them and maximise their chances of successful implementation?
A recent ACCA report, The race for relevance, explores technology opportunities for the finance function and identifies the key steps required for an implementation programme. Drawing on the experiences of more than 50 finance and industry experts, the report considers six technologies that can benefit the finance function: cloud, cyber, social media, analytics, robotic process automation (RPA) and artificial intelligence (AI). Between them, these six technologies can enhance finance processes, protect information assets, support internal and external communication, and improve corporate decision-making.
The importance of analytics – the systematic computational analysis of data or statistics – has increased with the proliferation of data. Analytics can help companies to see patterns in their data that enable them to predict issues and triggers before they happen rather than simply react after the event. It can also speed up problem-solving and improve the quality of decision-making.
Strategic analytics
CFOs who use analytics to combine finance data with other datasets will understand market trends better and be well placed to play a more strategic role. 'Analytics helps you to look at macro data, human behaviour and your own performance,' says Sanjay Rughani, CEO of Standard Chartered Bank in Tanzania. 'You combine everything towards good decision-making. It enables you to think forward, think strategically, about business goals and solutions.'
RPA, which is software that can be easily programmed to perform basic tasks across applications, can be used to manage an increasing amount of the day-to-day work in finance. It can therefore free up finance staff to perform more value-added activities. Jawad Jamil, CFO at Gulf Healthcare International, reports significantly improved efficiency and productivity as a result of introducing more automated processes. 'It has allowed us to be more customer-focused and allocate resources towards growth,' he says. 'It has led us to pursue projects that previously would have required a higher degree of investment costs.'
While RPA is relatively well established, AI is only just beginning to be incorporated into finance function technologies. AI involves developing computer systems able to perform tasks that normally require human intelligence, such as visual perception, speech recognition and decision-making. RPA and AI technologies are complementary and can be implemented together or individually.
Next logical step
In finance, AI could have a number of applications, such as resolving data queries identified from RPA data input. 'Machine learning is the next logical step to liberate finance professionals from redundant, low-value work,' says Thomas Zipperle, CFO of SAP South East Asia. 'Greater automation means improved data accuracy. No matter how small or large the digital investment, finance teams can build trust with the accuracy of automated data analysis. It also means we can focus on value-added activities that AI can't easily replicate.'
Human intellect will also still be needed to address the risk of potential bias in the results generated by AI. Unintentional omissions in datasets, for example, can potentially skew results. So as a machine 'learns', users need to be aware of inherent bias and review output, adjusting datasets accordingly.
Cloud, cyber and social media technologies also offer benefits to finance functions and CFOs. Compared with legacy infrastructure, for example, cloud technologies provide high functionality at a low cost. They enable flexible and remote working, so that geographically dispersed teams can work on the same project in real time.
The importance of cybersecurity needs no explanation. Investment in cyber-risk management needs to cover both technical defences, and remediation and recovery if a risk crystallises. Such investment can deliver real business benefits where greater confidence in data security and resilience supports the development of new business services and improves finance function response times.
Similarly, CFOs already recognise the value of social media, which can help business to reach potential customers and CFOs to network with peers. In fact, failing to use social media effectively can now be seen as a sign of individual or corporate weakness. From an internal perspective too, social media can help to support effective communication and support the development of collaborative and innovative cultures.
Skills challenge
But if technology presents opportunities, it also brings challenges. One of the biggest is accessing the new skills that are needed across the finance function. Some existing staff may need to be upskilled – and younger staff may be able to educate more senior employees. Some specialist skills, however, may have to be brought in.
'Finance is going to have to invest in people,' says John Ashworth, senior vice president, finance operations, at pharmaceutical company Smith & Nephew. 'You need to recognise that there are [people with] new and highly prized skills coming onto the market whom you need to go out to acquire – data analysts and data scientists.'
But just as new skills are needed, so old ones may become redundant. CFOs need to understand the organisational impact of technological change. Although individuals may move into alternative roles, headcounts are likely to go down in the long term. Finance professionals of the future, however, are likely to be working higher up the value chain, partnering with operational teams to increase revenues.
Sarah Perrin, journalist
"Analytics enables you to think forward, think strategically, about business goals and solutions"