Ensuring fair and reasonable pay levels across the organisation is just one of the many responsibilities being placed on non-executive directors, as Gerald Seegers reports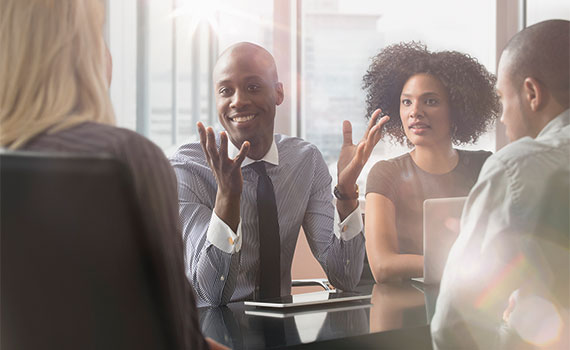 This article was first published in the June 2018 Africa edition of Accounting and Business magazine.
Boards in South Africa (and across the continent) face continuing pressure to transform themselves. As the environment in which companies operate changes as a result of disruptive technology, globalisation, political and economic uncertainty, and a volatile marketplace, board members must have the skills and agility to rise to the challenges of this role. That is the message of the recent PwC report, Non-executive directors: practices and fees trends.
New concepts of responsible corporate citizenship introduced by the King IV Report on Corporate Governance for South Africa have begun to impact organisations in the country, especially in their reporting and decision-making processes. Key among these is the matter of ensuring fair and responsible remuneration. Stakeholders increasingly hold organisations accountable for working towards an acceptable standard for this, particularly in the face of growing inequality across society as a whole.
Defining fairness
To meet their fundamental social responsibility towards all stakeholders alongside considerations of fairness and equality, non-executives should monitor local and international trends and educate themselves on what exactly fairness means in their operating context. They should then look at how to work with management to ensure this concept is implemented in a practical and justifiable manner.
As integrated reporting gains traction, and the business environment continues to change rapidly, investor expectations about the level of disclosure and communication in remuneration reports continue to grow. Meeting these expectations is an ongoing challenge for non-executives. With the rise of 'say on pay' – the practice of granting shareholders the right to vote on a company's executive compensation – they have been called on to justify remuneration and implementation policies, particularly in cases of poor financial performance.
As recent corporate disasters have made clear, if non-executives are to fulfil their role they need to be vigilant and exercise due care in discharging their duties. Risk and audit are two of their key responsibilities. They need to satisfy themselves about the integrity of the financial information provided to them, ensuring that internal controls and risk management are robust and defensible.
Organisations also now need to ensure their boards have the ability to adapt to uncertainty. Board members need to keep up with and develop skills in emerging trends, such as the rise of cryptocurrencies and other technological developments, while remaining cautious enough to hedge the risks where appropriate.
Meanwhile, investors globally – pension funds in particular – are paying more attention to environmental, social and governance (ESG) issues. Investors are under pressure to take ESG factors into account when deciding to invest, and to increase scrutiny of corporate governance practices in the organisations in which they invest.
The inclusion of ESG or sustainability factors into performance metrics for executive remuneration is on the rise, too. Consequently, non-executives on remuneration committees must decide carefully which ESG-related factors are appropriate to use as performance measures for management.
Gerald Seegers, head of people and organisation, PwC South Africa