With banks now able to credit crossborder payments in minutes and track payments in real-time, their customers are entitled to a share of the action, says Cesar Bacani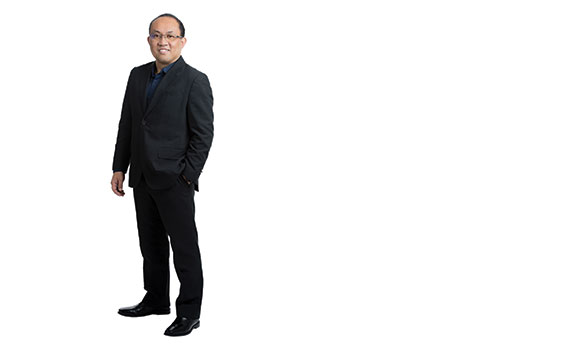 This article was first published in the July 2018 China edition of Accounting and Business magazine.
When the supplier of my supplier comes up with innovations that make things go more speedily, efficiently and cheaply for my supplier, shouldn't I as the ultimate customer also share in the benefits? Shouldn't I ask my supplier to pass on to me the cost reductions and offer me the new value-added services enabled by the innovations?
Those were the questions that popped into my head while speaking to Philippe Dirckx, Asia Pacific managing director for SWIFT, the cooperative that provides the world's banks and corporates with secure messaging services. CFOs, treasurers and other finance professionals use SWIFT's infrastructure, via their banks, for crossborder payments and transfers.
SWIFT has now developed a payments platform called GPI that serves as an alternative infrastructure to the current messaging system. It is designed to enable banks to credit an account with payments in minutes or even seconds, track payments in real-time, provide transparency over bank fees charged and FX rates applied, and reduce costs.
Launched 15 months ago, GPI now accounts for 25% of all crossborder traffic, SWIFT says, and more than 165 banks have signed up. To date, 50 million payments have been processed, with major country corridors such as US-China accounting for more than 40% of payment traffic, according to the organisation.
I asked Dirckx whether the CFO and treasurer, as bank clients, will now be able to track company payments in real-time and share in the efficiencies and lower costs. 'It will depend on what the bank connected to SWIFT is willing or able to share with and offer to the corporate,' he replied.
The technology allows banks to integrate GPI's tracker into their applications, so they can provide new customer services such as tracking the status of incoming payments. 'We expect corporates to start saying, I want to see where my payment is, and I want my bank to tell me that,' Dirckx told me.
What's more, third-party developers and vendors can offer tools and apps that can be plugged on top of the platform. For example, SWIFT is developing stop-and-recall functionality for GPI.
But don't expect banks to volunteer information about the new functionalities in messaging or offer to share the savings they make off GPI. For a start, not everyone has migrated to it, and CFOs and treasurers will need to nudge their banking providers to consider transferring to it. But if your banking partners are already on GPI, you should ask for access to the tracker and suggest new features your bank (or the third parties it hires) can develop.
It's probably too much to ask banks to share the cost savings they make with their customers. The real value for CFOs and treasurers will come from transparency, efficiency, speed and new value-added services. If your bank is not providing these benefits, it is time to make clear you expect them to do so as soon as possible.
Cesar Bacani is editor-in-chief of CFO Innovation
"The real value for CFOs and treasurers will come from transparency, efficiency, speed and new value-added services"