One way that councils are trying to balance increasingly tight budgets is to invest in commercial property, benefiting from both rental income and enhanced asset value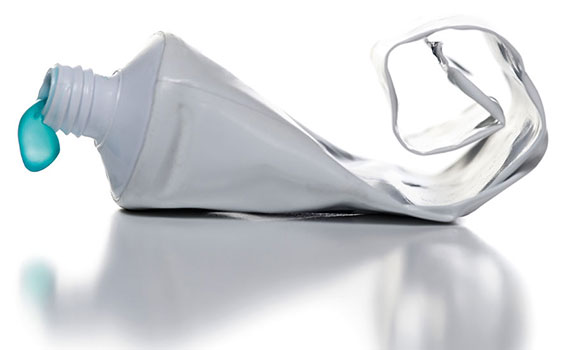 This article was first published in the July 2018 UK edition of Accounting and Business magazine.
The recent crisis at Northamptonshire County Council is perhaps the most stark example, but its financial difficulties are far from unique: central government's phasing out of the revenue support grant to local authorities, part of the austerity programme, has left many councils struggling to cope.
One of the first actions of the newly appointed secretary of state for housing, communities and local government, James Brokenshire, was to send in commissioners to run Northamptonshire council – ironically, a Conservative-controlled authority. This followed a best value inspection report, which concluded that the council 'failed to comply with its duty... to provide best value in the delivery of its services'. It 'lost tight budgetary control and appeared to abandon strong and effective budget-setting scrutiny', said the report.
Northamptonshire authority struggled to get budgets under control because officials were unable or unwilling to take tough decisions. In previous times, a badly run council might have survived and got by. But today, money in local government is so tight that careful financial management is essential.
While spending demands increase – particularly for social care for an ageing population – government financial support has declined. According to the Institute for Fiscal Studies, revenues for councils in England fell in real terms by £15bn or 26% between 2009–10 and 2016–17. Spending in that same period fell by 22%, indicating that councils raided reserves in order to cope. The Local Government Association says that councils will lose central government funding of a further £2.7bn between 2018–19 and 2019–20. The revenue support grant will be eliminated by 2019–20, replaced by the 100% retention of business rates.
Time for action
Across the country, councils are taking action to deal with this financial squeeze. One of the most common approaches is to invest in commercial property, using this to generate rental income and potentially enhanced asset value. In this, councils are assisted by being able to borrow at below the rates available to the private sector. Councils can borrow cheaply from the Public Works Loan Board (PWLB) and for even less through municipal bonds.
Aidan Brady, CEO at the UK Municipal Bonds Agency (MBA), explains: 'The UK MBA is committed to lending at a rate that is lower than the PWLB's rate of gilts + 80 basis points. To access that rate, councils will have to pass the agency's rigorous credit process, which limits access to the agency to only the most financially robust.'
According to estate agent Savills, local authorities invested about £1bn in the last financial year on commercial properties, including hotels, shopping centres and offices.
BNP Paribas Real Estate reported that local authorities were responsible for nearly 70% of shopping centre acquisitions in the first quarter of this year, committing a total of £255m. In some instances, the objective was to support regeneration programmes; in others, it was simply a means to increase revenues. Analysis conducted by the Local Government Chronicle found that a third of councils using commercial property investment for the purpose of generating revenues did so outside of their own areas.
Motivated to protect its revenues from cuts, Ashford Borough Council is just one authority investing in property, with a portfolio that includes a business hub near Ashford International Station. Four of its major investments delivered a return in 2016–17 of 8.8%, 9%, 12.3% and 12.6%. Councillor Neil Shorter, portfolio holder for finance, says: 'A strong commercial property portfolio that consistently performs and delivers a year-on-year revenue return is part of our ongoing strategy for Ashford.'
Spelthorne Borough Council in Surrey spent over £400m in 2016–17, including buying the BP campus at Sunbury-on-Thames for £358m. A council spokesperson says: 'Four years ago we adopted a property investment strategy as part of a broader transformation programme, with a focus on generating sustainable income streams. Our approach is to identify assets based in prime locations with long-term tenants with strong covenants or very strong development potential.'
While a number of authorities are looking to use their capital budgets to buy property to generate revenues for current expenditure, there is also interest in increasing the exposure of authorities' pension funds to the property sector.
The Royal Borough of Kensington & Chelsea is considering doing this as part of a move to diversify its investment strategy. The Unison trades union opposes this, saying the investment would not be 'prudent'. Its national officer Colin Meech says: 'Commercial property investments are high risk, particularly with the uncertainly of Brexit and falling prices.'
Call for caution
The government is concerned that some councils have become over-dependent on property investments to fund statutory services and could be vulnerable to falls in commercial property values and returns – especially in the context of the challenges on the high street. It has published guidance intended to make authorities more cautious when investing, and for councillors to prove that they 'understand the risks as well as the opportunities of investment decisions'.
Iain Mansfield, head of public sector at ACCA, comments: 'The new guidance provides helpful clarity on the forms of investment permitted to local government, particularly with regards to borrowing in advance of need. In a time of straitened resources, this only increases the importance of the role of trained finance professionals in supporting councils to construct balanced and sustainable investment strategies.'
Paul Gosling, journalist
"Local authorities invested £1bn last year in commercial properties, including hotels, shopping centres and offices"