Finance executives must focus on being leaders, not just managers, as technology, protectionism and millennials remake the function, says Cesar Bacani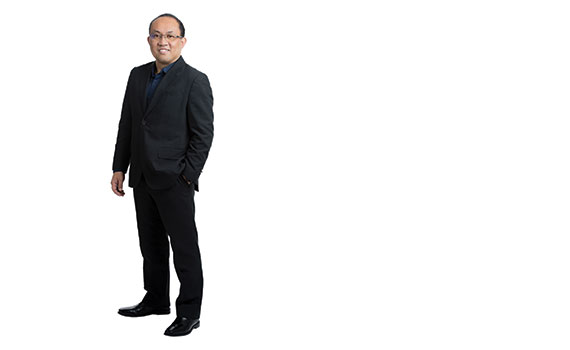 This article was first published in the September 2018 China edition of Accounting and Business magazine.
At the 5th CFO Innovation Forum in Manila in June, one of the liveliest sessions was the panel discussion on winning the talent war. The key, said the CFO of a leading property company, lies in providing leadership to the millennial finance professional – without neglecting or antagonising older and more experienced members of the team.
These days, I hear CFOs talk less about 'managing' the finance function and more about 'leading' the team towards a new vision. I'm not surprised. We live in an age of disruption and uncertainty. The rise of new technologies is changing finance and accounting as we know it, even as Donald Trump's protectionist moves are upending global trade.
The entry of millennials and the generation after them into the workforce is another vector of change. The expectations, attitudes and work habits of these young finance professionals are significantly different from those that came before them. They can be led and inspired, said the Manila CFO, but they cannot always be managed – at least not in the traditional way.
Technologically savvy, plugged into social media and the internet, multi-taskers with broad interests beyond finance and accounting, hungry for global experiences rather than just money and promotions, millennials and Generation Z staff are not comfortable with structure and process. They work best under those who listen to their ideas and find ways to weave them into the fabric of an organisation. They flourish with constant feedback, and they are happy to rotate through different aspects of finance, accounting and operations. This means that CFOs and other senior finance executives must work to become inspiring and flexible leaders, rather than operate as by-the-book managers intent on meeting or exceeding key performance indicators.
I have met many such finance leaders, who typically have a vision to refocus the finance function from transaction processing and monthly closing to business partnering, strategy, analytics, financial planning and analysis, and other more value-added activities. They try to inspire people to buy into the vision and strive to win buy-in from the C-suite, the board and the business units. They are open to new ways of thinking and doing, including the latest technology, and they recognise that tech tools can automate repetitive processes, enabling the finance team to focus more on judgment-based tasks.
Through it all, the finance leaders I meet say it is also important not to forget the non-millennials on the team. The reality is that finance departments will be a blended unit, with professionals in their forties, fifties and sixties working alongside, and sometimes reporting to, younger colleagues with new ways of working, mind-sets and aspirations.
The true finance leader will be the professional who is able to rally this diverse group around their vision, and inspire them to achieve it.
Cesar Bacani is editor-in-chief of CFO Innovation
"CFOs must work to become inspiring and flexible leaders, rather than operate as by-the-book managers"