As the US steps up its protectionist trade policy by imposing tariffs on imports, trading partners need to avoid backing down and risking further pressure, says Manu Bhaskaran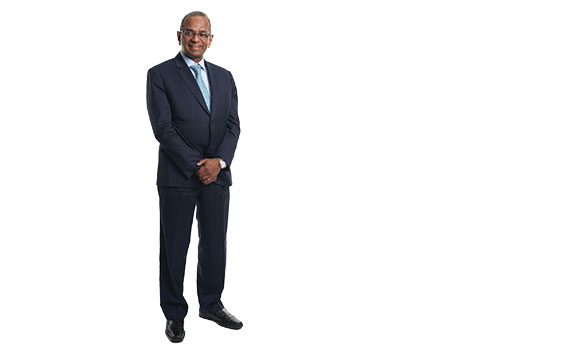 This article was first published in the September 2018 China edition of Accounting and Business magazine.
For East Asia's trade-dependent economies, nothing would be worse than a full-blown trade war. Their manufacturing sectors are inextricably woven into global value chains that span China, East Asia, the US and Europe; any disruption to these will damage an important engine of their growth.
The risk is real and growing, with the US, China and Europe engaging in tit-for-tat trade measures that have appeared to be accelerating recently. The question is how much worse the trade tensions could get and their impact on Asia.
On 6 July, US President Donald Trump imposed a 25% import tax on US$34bn of imports from China, with a further US$16bn of Chinese goods likely to face similar tariffs soon. Trump also warned that any Chinese trade retaliation would invite even more tariffs on up to US$500bn worth of Chinese goods, or almost all of China's exports to the US. Undeterred, China swiftly imposed retaliatory tariffs on a range of US exports to China including soyabeans and seafood.
The Trump administration is also threatening tariffs on vehicle exports to the US, in addition to the ones on steel and aluminium that angered the country's European and Asian allies. In addition to the retaliatory tariffs that they have already imposed on US exports, there is talk within European Union (EU) circles of targeting counter-tariffs on up to US$300bn of US exports. Many other countries have also imposed their own retaliatory actions against recent trade measures.
The major protagonists in this trade conflict are engaged in a negotiating game now. Trump appears determined to demonstrate to the US's trading partners that it will be much more uncompromising than previous administrations – on the assumption that the US market is so large to other nations that they will have little choice but to accede to most US demands.
But the trading partners realise that backing down now could open them up to a lot more pressure on other issues in future. This is particularly the case for China; as the recent major foreign policy conference there showed, China under President Xi Jinping seeks to raise its global leadership profile and to reshape parts of the international order. In this context, it is unlikely that China would be pressured into making substantial concessions on its trade and economic development policy as demanded by the US side.
As a result, there is a good chance of more escalation in trade measures against each other in the next few months, with each side demonstrating its toughness in negotiating. It is highly likely that the US will go ahead with a new set of trade restrictions on vehicles and parts in coming months – something that the Europeans in particular will react strongly to.
Fortunately, most analysts estimate that the trade restrictions that have been implemented and the future ones that have been planned will not reduce economic growth by more than 0.2% to 0.3% of GDP in each of the major countries. The real risk to these countries and the smaller trade-dependent East Asian economies would come if the tit-for-tat pattern were to escalate to a point where a large share of global trade will be restricted.
An eventual compromise still seems to be the more likely scenario. Trump has a record of pragmatically backing away from strong threats; an example is his approach to North Korea where bellicose statements gave way to a historic summit meeting. Another example is his treatment of China's ZTE Corporation, initially crippled by US sanctions before a compromise paved the way for the company to resume operations. This is probably why China has stepped back from its initial threats to match every US trade measure with more retaliation.
After meeting EU leaders recently, Premier Li Keqiang made a point of saying that China was not willing to leave behind either the US or Russia as it tried to preserve a global trading system, adding intriguingly that 'we are willing for both to benefit; that means both sides'. China has also been signalling a willingness to listen to its US and European critics on issues such as market access and its controversial Made in China 2025 industrial policy.
As other countries show their resolve but also indicate a willingness to negotiate, and as US corporations with high stakes in international trade mobilise to lobby against risking a trade war, the Trump administration will find it expedient to settle for a compromise.
There are two main implications for East Asia. First, despite the eventual compromise we see, there will still be some slowing in the pace of world trade growth, and thus of global demand for its exports. Second, the trade clashes have raised uncertainty for businesses, leading to a cutback in capital spending that would also slow global demand – while also curtailing the foreign direct investment that has boosted East Asia's economic dynamism. The region will thus have to devise strategies to buffer itself against such threats.
Manu Bhaskaran is CEO of Centennial Asia Advisors in Singapore
"Trading partners realise that backing down now could open them up to a lot more pressure on other issues in future"