Manu Bhaskaran considers the challenges the global environment is bringing to Asian economic growth and what policymakers can do to weather the storm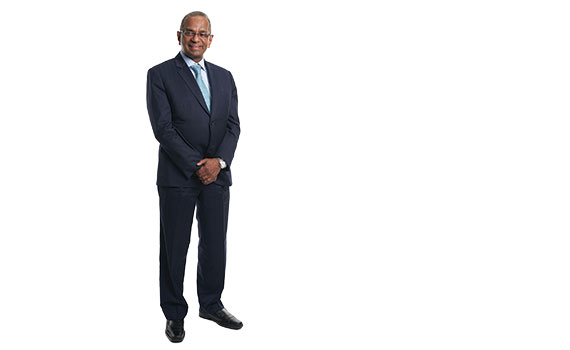 This article was first published in the November 2018 China edition of Accounting and Business magazine.
More concerns are being expressed about Asia's growth prospects. The International Monetary Fund, for example, has downgraded forecasts for global and regional growth. Certainly, recent news headlines have been worrying, suggesting that the global environment has turned more difficult for Asian economies.
In fact, we believe there are higher risks to both economic growth and stability resulting from the intensifying strategic rivalry between the US and China, worsening trade frictions, continued financial pressures on emerging economy currencies and financial markets, and higher oil prices.
So far, the quantifiable damage to economic growth caused by higher tariffs imposed by the US, China and others seems to be limited, for several reasons. First, the more extensive tariffs the US has announced apply only to China, not other countries. The effect on Chinese economic growth is likely to be small in the near term as importers will still have little choice but to buy from the country which remains the most efficient manufacturer of the affected products. Second, Chinese policy actions are likely to help cushion the impact through a weaker currency, higher VAT rebates to exporters and more stimulus measures.
Central banks are raising global interest rates and cutting global liquidity. So investors are becoming more squeamish about emerging markets, especially those with current account deficits or high external debts. Already, weaker currencies and higher interest rates have caused dislocations in Argentina and Turkey. If strong US growth persists, even more aggressive Federal Reserve Bank monetary tightening will be needed, putting pressure on Asian currencies and bond and equity markets, forcing their central banks to raise rates more aggressively.
Oil prices are now at their highest since late 2014 and are set to rise even more. Iran's oil exports are already falling, with worse in store when the next set of American sanctions take effect in early November. Declining production in crisis-hit Venezuela adds to supply difficulties. Large producers such as Saudi Arabia and Russia are, however, not willing to make up for this shortfall. Nor will higher US shale oil production be enough to compensate, according to projections.
Asian economies such as India, Indonesia, Thailand and South Korea are vulnerable to higher oil prices. In some cases, fiscal burdens will rise because of higher fuel subsidies. In others, where manufacturing sectors are dominated by oil-dependent industries, costs will go up.
The key to Asian resilience in the face of these threats is policy. So far, Asian policymakers have responded well, raising interest rates judiciously and announcing a series of measures to reduce current account deficits and attract more foreign capital. These have provided a buffer to emerging Asian economies and if this is maintained, the regional economies are likely to weather these storms.
Manu Bhaskaran is CEO of Centennial Asia Advisors in Singapore
"So far, the quantifiable economic damage caused by higher tariffs imposed by the US, China and others seems to be limited"