Given the vast benefits packages some bosses command, boards must scrutinise CEO performance to ensure they're getting value for money, says Paula Kensington FCCA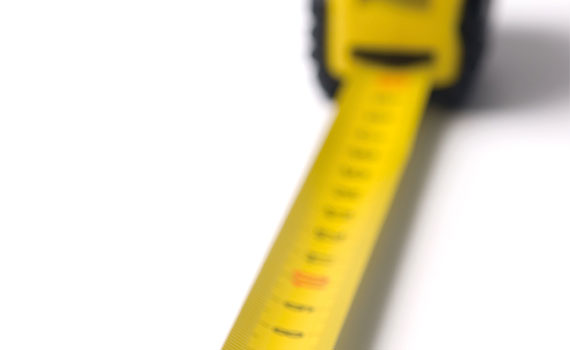 This article was first published in the January 2019 International edition of Accounting and Business magazine.
Heated controversy surrounds the huge packages paid to CEOs these days, a fire that is stoked every time a new transgression hits the headlines.
Last April, for example, AMP CEO Craig Meller stepped down after the wealth management company admitted to charging clients for advice they never received – and lying about it – during his tenure at the company, where in 2017 his remuneration was A$8.3m (US$6.1m).
Where there is no misconduct, consider, for example, Andy Penn, CEO of telecoms giant Telstra, whose 2017 remuneration of A$5.2m (US$3.8m) sits uncomfortably with the A$38bn (US$28bn) fall in the company's market cap in the first three years of his tenure.
Many CEOs have been seen to fail in their duty of care (and many more have not been held accountable); still more fail to deliver value for an organisation. This raises many questions, not least about how companies can get value for the money they spend on remuneration packages.
Despite employees increasingly being paid according to their performance, we don't always hold those at the top of the structure to the same standards, or at least we often don't make it clear in what timeframe we expect them to deliver. In a traditional hierarchical structure, CEOs and those in C-suite roles – those said to be an organisation's greatest asset – are looked to by the rest for leadership, inspiration and motivation. Yet more and more CEOs don't live up to expected results. And more and more organisations are failing their stakeholders because of lacklustre leadership.
In an article published in 2017 on its website, CEO Net Present Value: How to assess a CEO candidate's potential value, leadership advisory firm Egon Zehnder reported: 'There is no recouping the investment in a failed CEO. Yet boards rarely analyse CEO candidates with the rigour they apply to capital expenditures. Rather, they seek to minimise risk by defaulting to what common sense suggests is a safe choice. Unfortunately, the true risks and limitations of their "safe" choice may surface only after the fact, as the company suffers the consequences – missed opportunities, underperformance, disappointing growth, or even irrelevance.'
So what does it take to really deliver value to an organisation, and how much are those in the top role really measured on what they achieve?
When making important business decisions, any business – large or small, listed or private, startup or longstanding – should always perform a business case analysis, where the expected revenues are calculated and weighed up and assessed against the cost of generating those revenues. This analysis should also extend to the choice of of whether to take on a particular CEO or not.
Value-creation goal
Rather than delivering annual operating results or one-dimensional growth expectations, imagine if – as the Egon Zehnder article suggests – executives carried a value-creation target: a net present value (NPV) to help assess the potential additional worth a CEO would bring to a business. And what if that value-creation target was calculated on both internal and external measures? The potential CEO's net present value could be calculated before they were appointed to ensure clarity for the individual, the business and the employees about what is being asked of the CEO in terms of their performance. It would be so powerful to share internally what the success measures are for the top role.
For those charged with employing a CEO, as part of the recruitment process they would then rate on a scale of one to 10 where that candidate sat in terms of leadership capability. This would mean that the CEO was accountable to their organisation directly. Each organisation would have a leadership review panel or committee which, in addition to the board and external stakeholders, measured the value of the leadership and CEO specifically.
Many would argue that the recruitment of a CEO is already a long, laborious process, and that once engaged there is an ongoing performance review process – there may even be 360-degree feedback. But what I am suggesting is different, as it takes accountability to another level entirely.
It could be an opportunity to close the leadership gap that exists in so many organisations – the gap between the 'leaders' and the 'doers', where employees don't understand the strategy, are confused about it or, worse still, don't believe in it. This internal accountability measure might close the gap and make employees feel they have a mechanism to feed back to the CEO and leadership team outside of the obligatory feedback survey. If CEOs had a number, a net present value, then all stakeholders could see, measure and hold them accountable to it.
Setting the tone
Egon Zehnder explains in its article the model it uses to assess candidates' suitability for CEO roles – that is, the CEO's NPV, which is their projected value creation divided by the leadership risks. The projected value creation depends largely on the CEO's capacity to create a performance culture that permeates the entire company.
Creating a culture of success from the CEO down helps to drive value through the business. It's not good enough simply to pay lip-service to success; the CEO needs to drive the business forward by getting out and talking to customers, employees and industry partners every day. Having these conversations would also mean the CEO was able to pivot and transform the organisation's strategy when needed, to predict requirements in their market, and to provide an opportunity for employees to help spot such changes.
Shining a light on the CEO, being clear about what is expected – and, more importantly, what is delivered – might help eradicate some of the issues such as the all too common financial disaster that happened on the CEO's watch.
We should think about installing a CEO 'success-o-meter' in the employees' shared space, where the CEO's impact is measured, to be shared by the internal review committee. It could be a better motivator than another ping-pong table; it might also get a higher staff engagement score.
Paula Kensington FCCA is an award-winning CFO and finance futurist at IT and services group Bulletproof, Sydney, Australia.
"Despite employees increasingly being paid according to their performance, we don't always hold those at the top to the same standards"