More needs to be done to bring in those people excluded from Africa's financial system, says Okey Umeano. Only then will the continent achieve its full potential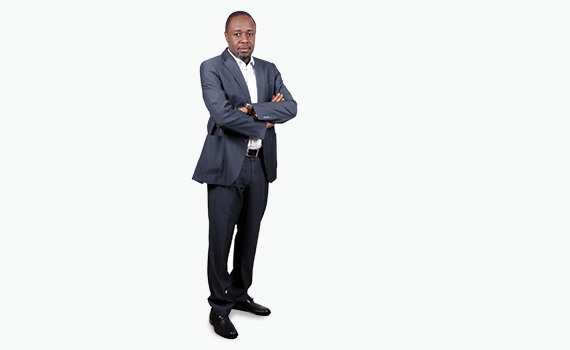 This article was first published in the May 2019 Africa edition of Accounting and Business magazine.
For Africa to develop, more of its people must be included in the financial system. According to the World Bank's Little Data Book on Financial Inclusion, only 42.6% of people aged 15 and above in Sub-Saharan Africa (SSA) had accounts in a financial institution in 2018. This is an improvement from 34.2% in 2014 and 23.2% in 2011, but compares badly to the world average of 68.5% in 2018. In fact, SSA is the least financially inclusive region in the world.
It gets worse when you break the figures down along demographic lines. For instance, in 2018 only 36.9% of women aged 15 and above owned accounts in any financial institution. Compare that to 64.1% in South Asia and 51.3% in Latin America. Of course, poor people, those out of work and rural dwellers are less financially included than the rest of the population.
Nigeria performs very poorly, dragging down the region. The country experienced a fall in the proportion of account holders aged 15 and above from 44.4% in 2014 to 39.7% in 2018. For women, only 27.3% were financially included, as against 36.9% in SSA. Many other SSA countries also perform abysmally when it comes to financial inclusion. So what should be done to remedy the situation?
To include more people in the financial system it must be straightforward for them to open and operate accounts at a financial institution. They must have an incentive – or at least no disincentive – to use these accounts to receive money, pay bills and save. Among the impediments to inclusion are the onerous requirements to open accounts. Due to poor identity management systems in SSA, financial institutions have to ask for various documents with which to establish identity. This tends to turn off many potential account holders. This can be remedied using tiered requirements for different levels of accounts at financial institutions.
Culture also contributes to the problem. In many SSA societies, cash is king. People prefer to receive cash for goods and services rather than bank and mobile money transfers. To change the culture, alternative methods of payments and other financial transactions must be shown to be safer and more efficient than cash. Another challenge in many parts of the continent is inadequate infrastructure to support these technology-driven methods.
Rural dwellers can be brought into the financial system through associations like cooperatives and artisan groups, as even the poorest people in villages belong to such associations. Here, schemes are designed to allow these people to access financial services, such as loans and savings, as a group. Agent banking and the use of post offices to offer financial services can also help.
The African continent cannot attain the desired level of economic development if large swathes of its people are excluded from the financial system. Things are changing, but a lot more needs to be done – and quickly.
Okey Umeano is head of risk management at Nigeria's Securities and Exchange Commission.
"People must have an incentive –or at least no disincentive – to use accounts to receive money, pay bills and save"