Asia's trade-dependent economies have been feeling the brunt of the slowing world economy but that should change by the middle of this year, says Manu Bhaskaran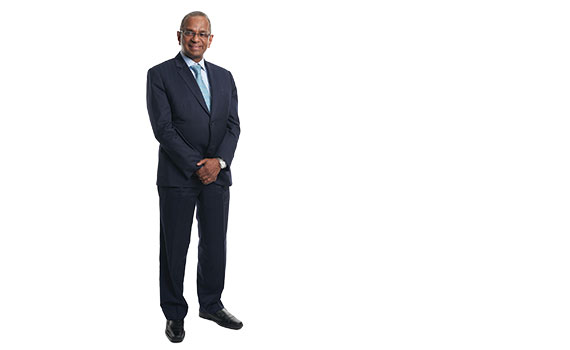 This article was first published in the May 2019 China edition of Accounting and Business magazine.
As US economic activity decelerated sharply to below 1% this quarter after growing above 2% for several months, demand for Asian exports followed suit. Nevertheless, there are signs that the economy will gather momentum in the next few months.
The Conference Board lead indicator for the US economy has edged up recently while the American consumer remains inclined to step up spending, judging by the bounce in the University of Michigan Index of Consumer Sentiment in February and the improvement in retail sales.
But for Asia's factories, it is US capital spending that is the most critical factor – and there are glimmers of hope here. Small businesses are showing growing confidence again while their intentions to increase capital spending have been inching up in recent months.
At the same time, China's leaders have been pulling out all the stops to reignite growth. They have encouraged banks to extend credit, especially to the private sector, and reversed their previous policy of discouraging shadow banking firms. In addition, taxes have been cut and local governments are being encouraged to ramp up spending on infrastructure projects.
Financial conditions are easing, too. Both the US Federal Reserve Bank and the European Central Bank (ECB) have signalled that their monetary operations will be more supportive of demand than originally planned. The Fed has reversed course on its plans to raise interest rates while the ECB will continue to support liquidity for longer than planned. Consequently, equity prices have recovered while bond yields have fallen, providing much easier conditions for companies to raise funds.
A US-China trade deal could lend even more support to the global recovery. Sure, getting to a deal will not be easy as each side pushes the other for concessions. With the Chinese economy steadying, its negotiators feel less compelled to concede to US demands – for example, on issues such as the enforcement mechanisms and e-commerce. Although progress has slowed, negotiations were continuing as we went to press.
Nevertheless, both sides have considerable incentives to settle on a deal. While the Chinese are more confident about their economy, they also know that its recovery remains fragile. On the US part, President Donald Trump would relish a trade deal which showed that his tough approach to trade was working.
A major reason why the world economy slowed so much in early 2019 was that global businesses have been rattled by the sudden loss of momentum in the US economy, the downturn in China, tightening monetary conditions and the risk of a trade war. If these key areas do show improvement, business confidence should improve. That should spur more spending and hiring by companies all over the world and thus turn around the global economy. If that materialises, the export-led economies of Asia should benefit hugely.
Manu Bhaskaran is CEO of Centennial Asia Advisors in Singapore.
"With the Chinese economy steadying, its negotiators feel less compelled to concede to US demands"