The EITI standard for good governance of oil, gas and mineral resources promises to help African nations extract more benefit from their own natural resources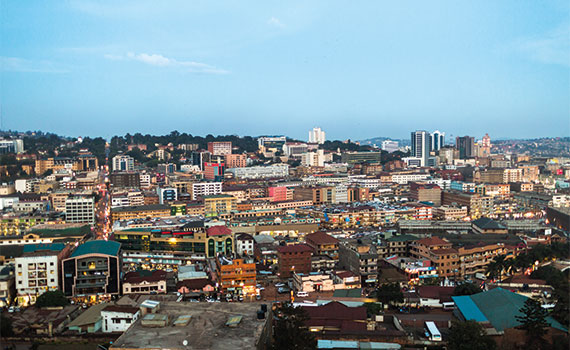 This article was first published in the May 2019 Africa edition of Accounting and Business magazine.
The Extractive Industries Transparency Initiative (EITI) is triggering important change in the commodities sector, promising greater tax revenues for governments with large mineral and oil and gas deposits and reduced opportunities for corruption. Some countries even see EITI as a route away from dependence on foreign aid.
Underlying the initiative is the concern that developing nations gain too little from their extensive natural wealth. Minerals, for example, make up around 70% of total African exports and 28% of GDP (Africa holds 30% of the world's mineral reserves, 7% of its gas reserves and 8% of oil reserves) yet state revenues do not benefit accordingly.
EITI membership commits a country to fully disclose how extraction rights are awarded, which revenues go to government, and how the public benefits. Governments pledge to work with industry and civil society to disclose how natural resources in the country are managed. A state can join EITI only when its government has committed to meet the EITI standard and developed a realistic work plan. After many years of campaigning by civil society, the Ugandan government became the latest to apply for membership, in January.
All extraction companies operating in an EITI member country must disclose all payments they make to its government. And those member governments must disclose their extraction-related revenues. These two sets of accounts are reconciled by an independent administrator and published in a national EITI report. Each member country is allowed to adopt its own EITI process, reflecting its specific needs. Compliance is monitored by the EITI Association and its board, which from June will be chaired by former New Zealand prime minister Helen Clark.
Since EITI's launch in 2003 a number of members of the Organisation of Economic Co-operation and Development (OECD), as well as developing countries rich in mineral and energy deposits, have implemented the standard. The US, the UK and France are all committed to implementing EITI, which is compatible with US mandatory disclosure requirements, as well as the EU's accounting and transparency directives.
Transparency International is also strongly supportive of EITI. 'It is particularly valuable because it brings together stakeholders from government, industry and civil society in a sector that has historically not listened to the voice of citizens,' says Nicole Bieske, the organisation's mining programme head. 'Over the next two years additional EITI transparency requirements will take effect, including the requirement to disclose who the true beneficial owners of companies are by 1 January 2020. The other key milestone is the requirement that governments disclose all new oil, gas and mining contracts and licences from 1 January 2021.'
These twin requirements promise to put the accountability of the extraction sector on a new footing and to drive down corruption risk in energy and mining. Bieske says the challenge is to implement the EITI standards in a way that leads to real benefits for resource-rich countries and their citizens: greater economic benefits, less corruption and more accountable governments and industry players.
The information disclosed must be up to date, validated and verified, and published in a user-friendly format. 'The fundamental basis of EITI is the belief that a country's natural resources belong to its citizens, and it is essential that the transparency measures in the EITI standard translate into real, tangible benefits for all citizens,' says Bieske.
Tatyana Sedova, EITI global initiative and impact coordinator at campaigning organisation Publish What You Pay, also combines praise with caution. 'EITI has huge potential to advance transparency in the extractives sector and has had significant outcomes since its inception, including in Africa, where nearly half of the EITI-implementing countries are based,' she says. 'But the picture across the continent is uneven, and there is still a lot to do – at the end, transparency should become an integral part and routine feature of government and company systems.'
She urges governments to show political will in implementing EITI and ensure that civil society can participate meaningfully. 'Civil society participation within the EITI framework is crucial,' she says, 'from consulting communities over EITI reports to using findings to make policy recommendations and drive governance reform. Concerted civil society action at global level has been key in driving critical changes to the EITI standard so that it is more comprehensive and relevant for citizens, extending the initiative from a transparency global norm to accountability.'
Uganda
A crucial test now is how EITI is implemented in Uganda. The country's finance minister Matia Kasaija says that the government believes membership of EITI will provide the transparency necessary to strengthen tax collection efficiency, increase corporate investment, build trust and create a legacy from its new oil revenues.
Sedova, though, is wary. She acknowledges that the Uganda government has taken critical steps to guide the development of its extractives sector since the discovery of oil and gas in 2006, but adds that it has not effectively demonstrated meaningful progress in increasing transparency in the sector.
'EITI works best when it complements existing legal frameworks and institutions, and allows for civil society engagement and oversight,' she points out. 'At this early stage of the process it is important that Uganda involves civil society in consultation processes and in the multistakeholder group as soon as possible. Without this, there is a risk that the country will not benefit from its natural resources.'
Paul Gosling, journalist
"The fundamental basis of EITI is the belief that a country's natural resources belong to its citizens"