In order to attract and retain the next generation of accountants, practices need to create a culture of collaborative thinking and ongoing learning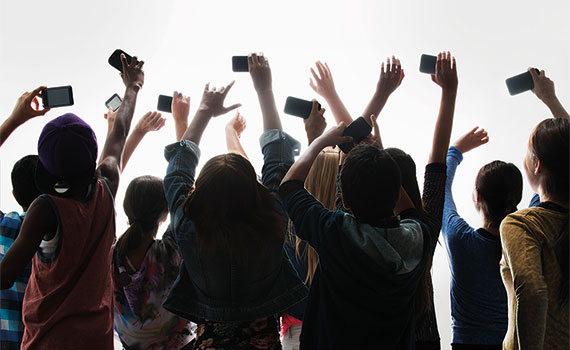 This article was first published in the July/August 2019 UK edition of Accounting and Business magazine.
As Bob Dylan would say, the times they are a-changin'. More and more accountancy firms are embracing robotic process automation, artificial intelligence and cloud-based computing to stay relevant, to be faster, smarter and less costly, and to shift even further towards advisory.
Technology, however, is only an enabler for digital transformation – we need a diverse and broad range of skills to make it happen, the skills likely to be found in the next generation of accountants, or Generation Next, as ACCA calls it. 'Ideally, we need people with data analytics and computer language skills, technical accounting and communication skills, business acumen and an appetite to learn,' says Alastair Barlow FCCA, co-founder of accountancy practice Flinder.
But competition for such well-rounded young professionals is tight, so what can accountancy firms do to win them over? Many now recognise and accommodate Generation Next's need for flexibility and a good work/life balance, in addition to competitive pay and attractive perks.
'We offer flexible working because we know that people want a certain amount of freedom and to be trusted to work when they are at their best,' says Barlow. Flinder's team also benefit from an annual skiing trip and unlimited holidays.
'Generation Next are entrepreneurial, so you also need to offer opportunities for innovation and creativity,' says Sharon Critchlow FCCA, ACCA Council member and director at consultancy Newgrange Developments.
Meanwhile, new recruits at RA Accountants contribute their ideas from the get-go. 'This could be anything from new work procedures to staff incentives and days out,' says partner Riz Akhtar. 'It's one of our avenues to kick-start fresh thinking in the rest of the team and also our way to acknowledge them as an integral part of the firm.'
Self-curated learning
Young accountants also want opportunities to learn and develop skills to progress their careers. In fact, according to ACCA's Generation Next research, this is the single most important factor for attracting new talent to small and medium-size practices. 'They particularly favour on-the-job learning and coaching, and mentoring from inside and outside of the organisation,' says Critchlow.
Increasingly, though, the next generation want to have more choice, and to have a say in what and how they learn. ACCA's Learning for the future report finds that, as training opportunities and methods are now more varied, there's a growing trend towards self-curated learning. The next generation are taking control of their own development, actively seeking out and acquiring new skills rather than waiting for employer-led training.
'We offer an immense amount of training – from presenting, facilitating and consulting in workshops to writing Python code and learning to work with complex data,' Barlow says. 'But we are also open to our team making their own decisions and seeking additional learning. In fact, we encourage this to develop all-rounded professionals who are happy and engaged.'
But even though practices should embrace this new trend, it makes sense to educate learners as to what activities they can undertake. 'Although we trust our people to do the right thing, we help steer them in the right direction so that they satisfy their personal learning journey but also work towards meeting our wider business objectives,' says Barlow.
ACCA's report also warns that one size no longer fits all. It's now outdated to assume that a structured course can be rolled out at organisational level, and that all learning should take place at a prescribed time and place.
'As a professional grows with the firm, we begin to understand and take into account their learning preferences,' says Akhtar. 'Some prefer online training that they can do in their own time, whereas others want a more hands-on seminar approach or guided mentoring.'
Culture of openness
The report points out that embracing continuous learning requires both a certain mindset and a paradigm shift for many accountancy firms. Practice leaders need to ensure that they foster a culture of openness to learning by incorporating their learning and development strategy into their overall business strategy. 'We make it very clear that continuous development is fundamental at Flinder and that everyone is on a learning journey,' says Barlow. 'It's not just the next generation; I have a mentor outside the firm.'
Flinder employees are also encouraged to share knowledge and learn from one another. 'I often listen to podcasts and webinars and read business books religiously, then I share the lessons learnt with the team; we're actually trying to get a book club going,' says Barlow. 'And we regularly ask our team for feedback and welcome their input into the strategy of the business.'
Practice leaders must also actively market their firms to potential candidates. 'You need to ensure that your proposition to the next generation reflects that you support and encourage the acquisition of skills and new experiences,' says Tim Prizeman, director at public relations agency Kelso Consulting.
Also, make sure that your online presence reflects your dynamic and progressive business culture. 'These young people will do a large amount of online research and will be put off by firms that look out of date,' Prizeman says. 'If all the photos on your website are of stuffy-looking baby boomers, they will draw conclusions you don't want them to. And if you have a Twitter feed with two posts a month or a cringey Facebook page, they will judge you accordingly, too.'
Iwona Tokc-Wilde, journalist
"It's outdated to assume that all learning should take place at a prescribed time and place"