Better corporate reporting on climate issues will help business, investors and the planet. Barbara Davidson explains how to become a disclosure warrior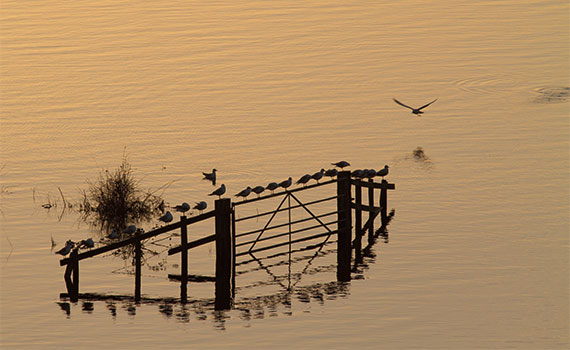 This article was first published in the September 2019 edition of Accounting and Business magazine.
We have come a long way since Professor Mervyn King, former head of South Africa's governance committee and chair emeritus of the International Integrated Reporting Council, began to argue for the integration of the sustainability report into the annual report. His battle has not been in vain. Gone are the days when only 'socially responsible' investors focused on environmental and social issues.
Scientific evidence, such as the special report from the Intergovernmental Panel on Climate Change (bit.ly/IPCC-SR), along with the financial and social consequences of climate disasters and stranded assets, highlight the need to understand the risks and opportunities across all portfolios.
While investors appreciate the importance of allocating capital towards a more sustainable economic system, the lack of adequate, comparable corporate disclosures often makes it difficult to do so. Positive strides have been made, such as the recommendations of the Financial Stability Board Task Force on Climate-related Financial Disclosures (TCFD) and the EU's Non-Financial Reporting Directive (NFRD) (bit.ly/TCFD-report and bit.ly/non-fin-rep-dir, respectively), but more work is needed.
Disclosure challenge
So how might accountants help? Here are some ways to tackle the corporate disclosure challenge.
Determine if the company's published reports and local requirements already address material climate risks and the strategic opportunities that the company faces. What are the gaps? For context, the Climate Disclosure Standards Board (CDSB) and the CDP (formerly the Carbon Disclosure Project) discuss gaps, in their First Steps review (bit.ly/CDSB-CDP).
Speak with investors or your investor relations team to understand stakeholder concerns. Investor surveys (such as the one at bit.ly/inv-survey-2019) and papers such as Investor Agenda for Corporate ESG Reporting (bit.ly/inv-agenda) provide further insight into expectations and needs, including determinations of materiality.
While numerous frameworks, standards and guidelines are available, the mass of overlapping information may leave you confused and frustrated. If you're unsure where to begin, use the landscape map from the Corporate Reporting Dialogue (CRD, bit.ly/CRD-map) to navigate financial and non-financial reporting resources. Some CRD participants are working on the Better Alignment Project to reduce redundancies across frameworks (bit.ly/CRD-alignment). For industry or sector-specific materials, turn to the Sustainability Accounting Standards Board (SASB) and the Global Reporting Initiative (GRI).
Consider researching industry best practice and reviewing peer disclosures. The First Steps review includes example disclosures. Search for specific company reports on the GRI's Sustainability Disclosure Database (bit.ly/GRI-database). The Financial Reporting Council's (FRC) Financial Reporting Lab has a project to examine best practice around climate and workforce reporting (bit.ly/lab-project). And the World Business Council for Sustainable Development, CDSB and Ecodesk have developed the Reporting Exchange (reportingexchange.com), an online sustainability reporting platform that you can tailor to your needs (eg by country, sector and topic).
If you are implementing the TCFD recommendations, the CDSB's TCFD Knowledge Hub (tcfdhub.org) has a wealth of material on governance, strategy, risk management and metrics, as well as case studies. The CDSB and SASB has published an implementation guide (bit.ly/TCFD-guide), with mock disclosures linked to the TCFD recommendations. Participants in the Better Alignment Project will map their frameworks to the recommendations. You can also find mappings to the EU's NFRD in the European Commission's Report on Climate-related Disclosures (bit.ly/EC-climate-disc).

Greenhouse gas
For support with measurement, the Greenhouse Gas Protocol (ghgprotocol.org) offers a global framework for measuring and managing greenhouse gas emissions. The TCFD has a technical supplement (bit.ly/TCFD-tech-supp) for climate risk scenario analysis. And the Natural Capital Protocol (bit.ly/NatCapPro) can assist in assessing your company's use of natural resources.
Given the anticipated financial impact of climate change on companies, many investors expect boards to oversee these issues. If possible, get buy-in from senior management; their support will underline the importance of gathering and disclosing this information.
Collaborate internally: many departments still work in silos, recreating the same data that others need but in different formats. Collaboration can also identify risks that need managing and allow strategic business possibilities to be shared. Externally, networking events provide chances to speak with experts and others undergoing a similar process.
Some regulators are considering mandating what are currently voluntary disclosures, such as the TCFD recommendations. Others have started beefing up requirements. The UK, for example, recently issued streamlined energy and carbon reporting regulations (bit.ly/Streamlined-ECR). Preparing material using the same rigour that you would for an audit is a good management tool that could give you a head start on future requirements.
Recommendations from the First Steps review may provide a glimpse into future policy discussions. Keep an eye on other relevant projects such as proposed changes to the International Accounting Standards Board's (IASB) Management Commentary Practice Statement (bit.ly/IASB-man-com) and the FRC's UK Stewardship Code (bit.ly/stewardship-code).
Help with SDGs

For reporting progress towards the UN's Sustainable Development Goals (SDGs), see the online platform developed by the GRI (bit.ly/GRI-SDG-reporting). The SDG Compass (sdgcompass.org) and various ISO standards (eg ISO 26000 and the 14000 family) can help. You can find frameworks mapped to SDGs in CRD's report The Sustainable Development Goals and the future of corporate reporting (bit.ly/CRD-SDGs).
To some, this iterative process that takes time (and money) may be an unwelcome addition to the day job, but it's not going to go away. Don't despair. Although companies face a significant task in providing investors and other stakeholders with decision-useful climate-related disclosures, better information assists in allocating capital to sustainable business activities.
By understanding the risks companies face, such as water shortages, rising resource prices or future regulation, investors can adjust their valuations and formulate more efficient engagement strategies. Knowledge of future planning, such as new product lines, can create value. So use the resources available, collaborate when possible, and embrace the opportunity to help bring about positive global change.

Barbara Davidson has 20 years' experience in international financial markets and was formerly head of investor engagement at the IASB.
"Providing investors with decision-useful climate-related disclosures may create an additional, unwelcome burden, but it won't go away"