Organisations where senior management set the tone can nurture an ethically motivated workforce – but incentives to do the right thing may also make a difference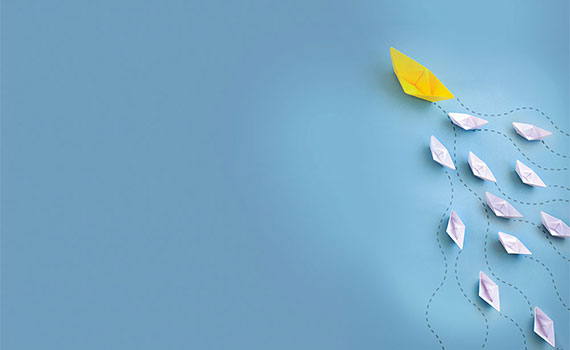 This article was first published in the November/December 2019 China edition of Accounting and Business magazine.
In the wake of the 2008 global financial crisis, the Asian arm of finance and insurance giant AIG found itself cast adrift. The US Federal Reserve had bailed out the company's US business but the parent offloaded assets including its Asia life insurance business, Hong Kong-headquartered AIA Group.
'Mark Tucker, CEO at the time, told everyone that "we have to rebuild trust in the brand" – because with insurance, basically all you are selling is trust,' recalls Attracta Lagan, a leading Australian business ethicist and principal of the consultancy Managing Values.
And rebuild they did: AIA has more than tripled in value since it was floated on the Hong Kong Stock Exchange in 2010.
Lagan cites AIA as a classic case of creating an ethical business culture led from the top. Its management, she says, views ethical conduct as 'a non-negotiable', with leaders who 'walk the talk and make that part of the recruitment process. 'It's a very explicit model. They recruit for culture-builders, as well as for business-builders, as they see these as inter-dependent. They learn from their mistakes, go back and measure it, and hold everyone accountable.'
Every two years, AIA gathers its regional managers in Hong Kong for a series of ethical workshops. This, says Lagan, 'keeps everyone very closely aligned to each other, with one set of values. I see this in a lot of good brands, especially those working globally from Asia,' she says. 'An organisation culture is led by its executive, and when dealing with different markets, you have to formally manage that.'

Organisation over character
Merely being a person of good character is not enough, Lagan adds. 'Recent business scandals have confirmed what behaviour scientists have been saying all along: the organisational context and culture is more important in determining how employees behave than their personal values.'
For example, Lagan says the hundreds of employees caught up in the Wells Fargo cheating scandal in the US, where false accounts were opened on behalf of clients to meet organisational targets, 'perfectly illustrates how collective behaviour is shaped by company goals'. The Volkswagen scandal, where engineers fitted a cheat device not for their personal gains but to help the company meet US emission standards, is another case of organisational context trumping character, she says.
The first step in designing an organisation's culture is to make the rules clear from the start, Lagan says. This allows potential employees 'to make informed choices: I can come to work with you and thrive, or it doesn't suit me,' she explains.
Next, let everyone in the organisation know what's expected of them and be explicit that this is what we expect from you; this is what you get in return. 'Don't promise one thing and deliver another, as that's setting people up to fail, and setting your business up to fail: all things are connected.'
Lagan, who previously headed up KPMG's national sustainability and business ethics practice in Australia, advocates leaders having a 'healthy psychological contract' with staff that holds individuals accountable. This may sometimes mean letting go of people who are otherwise good workers. 'For example, if you have rogue managers who want to do it their way and are not concerned with the collective wellbeing, then they don't fit in,' she says.

Invest in people
Another strategy for building a strong and ethical culture 'is to invest in your people,' Lagan continues. 'Today you have to help individuals learn about themselves so they can perform the best they can.' This can mean health and wellbeing initiatives to relieve stress, holding in-house workshops, and allowing access to online learning.
The payoffs of enabling staff to stretch and grow include staff loyalty, Lagan says. 'Ethical leadership is about having a commitment to growing people, as well as the bottom line,' she says. 'Get the little things right, and the big things will follow.'
Ooi Sang Kuang, chairman of Singapore's OCBC Bank, says the 'questionable conduct by financial institutions' exposed around the globe in the past decade 'stems mostly from an imbalance between the pursuit of financial goals and responsible banking'.
Earlier this year, the bank established an ethics and conduct board committee. Chaired by Ooi, and including directors Lee Tih Shih and Christina Ong, the committee is believed to be a first for a Singapore bank. At its first meeting in March, the committee laid out its expectations and standards for all 29,000 employees of the OCBC Group to sustain and grow a strong culture of responsible banking and fair dealing.
'OCBC has never wavered from our core values of trust and integrity,' Ooi says. 'We must never go down the path of putting our own interests above those of our customers or prioritise short-term profits over long-term customer relationships.'
But Scott Lane, chairman of The Red Flag Group, a global integrity and compliance risk firm based in Hong Kong, believes people need to be motivated to behave ethically. To that end, he says, 'compensation is king'.
'If you want to change a culture, then start with behaviours,' he says. 'The way people behave is based on their incentive and disincentive structure. If the incentives are wrong, then the behaviour will follow, and if enough people are behaving the same way, then the culture changes.
'Compensation drives behaviour: not your upbringing, not your rank, not your religious beliefs.'
Lane is not suggesting that honest behaviour can be 'bought'; while conceding that 'money is a big motivator in the modern business', he says that compensation comes in many forms.
'If you are an engineering company and you want to motivate people, don't pay them money: give them a problem to solve,' he said. 'If you are a Nordic company, a Singaporean company or perhaps a German company, then you may not need to motivate with money: simply tell people what is required and they will typically abide by the law or the policy. They might be offended by being led with financial incentives. With sales people, it's all about the money. For scientists, it's all about the project.'

Peta Tomlinson, journalist
"Ethical leadership is about having a commitment to growing people, as well as the bottom line"