China's Belt and Road initiative builds momentum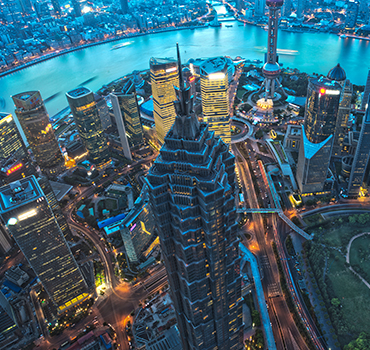 In 2013 Chinese President Xi Jinping started an ambitious initiative to develop the ancient silk routes over land and sea, the Belt and Road initiative (BRI).
Belt and Road initiative: five priorities of cooperation
1. Policy coordination
- Promote intergovernmental cooperation
- Build a multilevel intergovernmental mechanism for macro policy exchange and      communication 
2. Connecting infrastructure
- Plan and build connected infrastructure
- Align technical standards
- Create an infrastructure network that connects all sub-regions in Asia, and connects the continents of Asia, Europe and Africa
3. Unimpeded trade
- Remove barriers for investment and trade
- Discuss free trade areas with countries and regions along the Belt and Road 
 
4. Financial integration
- Deepen financial cooperation
- Promote systems for monetary stability system, investment and financing, and credit    construction across Asia
5. People-to-people bonds
- Inherit and promote the spirit of friendship and cooperation along the Silk Road
- Carry out extensive cultural, academic and talent exchanges 
Broad implications of the Belt and Road initiative
With over 60 countries identified along the route and USD 800 billion invested by the China Development bank the implications of the project are far reaching and significant.
Already engineering projects are booming, 6,877 new contracts for projects in 61 countries / Consumer demand in China has risen and the country's outbound investment is up 18.3% year on year.
Not all smooth sailing
Other countries have similar initiatives for example; the US New Silk Road strategy, Russian Eurasian Economic Union strategy and Japan's Silk Road Diplomacy strategy. In addition the diverse countries along the B&R routes bring with them a diverse collection of problems, and this includes national trade protection.
"Under the B&R Initiative, China will build railways and highways, aviation links, oil and gas pipelines, transmission lines and telecommunication networks that will bring together more than 60 countries in Europe and Asia and benefit 4.4bn people."
Case study:

Shanghai Electric Group Co Ltd
Set up a subsidiary company in Pakistan in 2016

Plans for overseas sales outlets in Malaysia, Turkey and Poland

Developed and contracted projects along the B&R route

Purchased 40% of an Italian energy firm

Increasing research and development

Offering financial services to its overseas institutions including local and foreign currency deposits and loans.