Jason Piper, Senior Manager - Tax and Business Law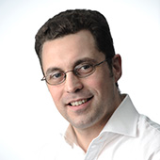 Jason's experience ranges from offering niche advice to small businesses, to working with international expert groups.
A member of the Professional Insights team dealing with tax and business law, his policy and research interests cover all aspects of business form and their regulation, how they interact with tax systems and the wider economic environment.
He is the face of ACCA at a number of UK Government and EU Commission expert groups on tax and business law matters. He also takes part in meetings organised through the European Federation of Accountants (FEE), the European Association of Craft, Small and Medium Sized Enterprises (SMEUnited) and the Business and Industry Advisory Committee to the OECD (BIAC).
Jason's background includes experience of both working in and giving advice to small businesses from a niche advisory perspective. He has also assisted micro and small business in all aspects of structuring and tax disputes with the UK authorities.
He also has international corporate experience, having trained and worked in the Big Four accountancy firms. Latterly he specialised in Finance and Treasury taxes and international structuring.
He has delivered written submissions to the EC on the future of European Company law, development of VAT and dealing with avoidance and evasion.
He has also commented on issues from cybersecurity to the war crime of pillage in relation to corporate governance, has given evidence before a Select Committee of the UK House of Lords and drafted submissions for Select Committees of both UK Houses of Parliament.
Jason has a first degree in Law with European Legal Systems from the University of East Anglia, and a Master's Degree in International Commercial Law from the University of London. He is also a Chartered Tax Adviser.
He regularly contributes to the ACCA Insights Blog, and writes for trade and mainstream press.