Michael Taylor, Chief Economist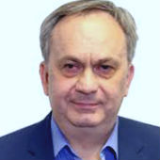 Michael leads ACCA's policy view in matters pertaining to economic analysis. He is interested in a range of areas such as macroeconomic policy, political economy and industrial strategy. His experience covers diverse areas, such as econometric analysis, construction of lead indicators and policy formulation.
Michael has worked in numerous roles as an economist, including as an adviser to the UK government, at three city institutions, at a policy think tank and at the Institute of Directors, where he was chief economist. He holds a master's degree in economics from the London School of Economics.