Helping you support your students
Whether you're a new tutor or have a lot of teaching experience, we want to help you to deliver great tuition to your ACCA students. So we're proud to introduce the ACCA Tutor Excellence programme - a unique and exciting online programme exclusively for tutors who teach and support ACCA students.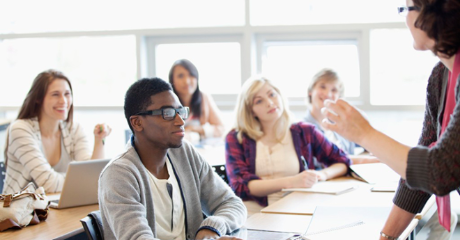 The ACCA Tutor Excellence programme is completely free of charge and it can support you to help your students reach ACCA membership. Its innovative format features more than 20 learning units and three e-assessment checkpoints.
Programme content
The flexible, interactive programme content covers:
Guidance through the learning, revision and final preparation phases
The role of the tutor support resources provided by ACCA
The differences between academic and professional qualification teaching
Learning methodologies, presentation skills and creating a dynamic classroom environment
Teaching for Applied Knowledge and Applied Skills computer based exams
Exam skills, exam focus and question debriefing
Supporting students with exemptions, choosing between option exams and their PER.
Interested?
We're using BPP Professional Education's online classroom learning environment to deliver the programme, but it can only be accessed through our online Education Hub.
The Education Hub is a secure area that provides tutors with tools to help you offer quality tuition, as well as resources to help you to build your business. Access to it is exclusive to education providers who work with us.
Accessing the Education Hub
To arrange a user account, please contact your local ACCA office
If you already have an account, visit the Education Hub now
Got an account but forgotten your username or password? You can reset this easily on the login page.
If you still have problems, we can help - just email us at learningsupport@accaglobal.com

BPP Professional Education empowers students to succeed through our relentless focus on quality supported by flexible learning solutions, outstanding educational material, and high levels of customer service to provide enhanced educational advancement for our students which fosters career development opportunities to professionals in the UK and the rest of the world.