Overview
IFRS 9 represents a generational change in the way in which banks and financial institutions account for loans and impairments. The change is technically complicated and will require significant investment in getting an organisation ready for implementation. KPMG have developed a suite of 13 interactive eLearning modules which cover the core components of IFRS 9 Impairment and Classification and Measurement. Each module is approximately 20 minutes long.
Key areas covered:
IFRS 9 Classification and Measurement
implications
target operating model.
The modules cover the following:
Introduction to IFRS 9
Impairment
Risk methodology
Terminology
Regulatory vs accounting approaches
Classification and measurement
Presentation and disclosure
Financial impacts
Wider impacts
Implications of regulator and audit focus
Investor focus
Overview of operating model
Linkages and dependencies to other key processes.
Please note, if you are outside of the UK/Europe you may not be able to purchase this course. Please could you register your interest on the KPMG website (follow the link to 'book online').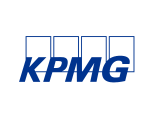 A leading provider of digital learning programmes.
Disclaimer: This course is available for ACCA members, you may need your ACCA membership number to complete your booking. This course and outline is provided by a third-party course provider. All course bookings are subject to the terms and conditions set by the course provider. Please see individual supplier pages for full terms and conditions. ACCA takes no liability for bookings made with third-party suppliers.
Prices

12 months' access
ACCA members use discount code

KPMG@100
100 GBP (exc VAT)
You will be redirected to an external website for booking.