Overview
We have developed mental health digital learning to help employees become more aware about what mental health is and why this matters for everyone. We want to build trusting, safe and supportive workplaces. That's why we have created this mental health learning course, to focus on developing these skills to enable colleagues to better support one another, and to help managers to support their team members. Our first modules have been designed to directly link to the core Standards for Mental Wellbeing, set out in the 2017 Government-commissioned Thriving at Work report.
Key areas covered:
understanding mental health and illness
creating a supportive workplace
supporting a colleague as a manager.
The programme will:
raise overall awareness of mental health and wellbeing, conditions, treatment and support
create workplaces which support and foster positive mental wellbeing
manage employees' mental wellbeing in the workplace (duty of care, signpost support)
increase confidence in holding conversations about mental health, signposting support and reducing discomfort around the topic
build networks and open and supportive workplaces.
Please note, if you are outside of the UK/Europe you may not be able to purchase this course. Please could you register your interest on the KPMG website (follow the link to 'book online').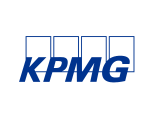 A leading provider of digital learning programmes.
Disclaimer: This course is available for ACCA members, you may need your ACCA membership number to complete your booking. This course and outline is provided by a third-party course provider. All course bookings are subject to the terms and conditions set by the course provider. Please see individual supplier pages for full terms and conditions. ACCA takes no liability for bookings made with third-party suppliers.
Prices

12 months' access
50 GBP (exc VAT)
You will be redirected to an external website for booking.