Our partners in sustainability
Because of its role at the heart of financial and strategic decision-making, accountants can link analytics, ethics, risk management, reporting and auditing to support long-term value creation.
The accountancy profession is uniquely placed to re-shape global business and the public sector with sustainability goals at its heart. We partner with others to make this possible too. And our friends in sustainability include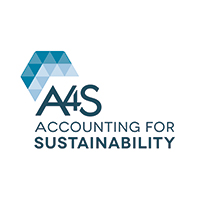 Helen Brand OBE, ACCA's chief executive, is a member of the A4S Advisory Council. In 2020, as part of The Prince's Accounting for Sustainability Project (A4S) Accounting Bodies Network, ACCA joined other professional bodies to publish a declaration calling on the profession to put sustainability and the fight against climate change at the forefront of its work. Read more on the A4S website

ACCA and Datamaran - the only software analytics platform in the world that identifies and monitors external risks, including Environmental, Social, and Corporate Governance (ESG) - signed a memorandum of understanding (MOU) in January 2021.

ACCA is a signatory to the UK's Green Finance Education Charter which brings together many of the world's leading professional bodies for the first time in a commitment to incorporating green and sustainable finance principles into the education and training programs of finance professionals worldwide. Read more on the Green Finance Initiative website.
Achieving net zero emissions guidance
The Prince's Accounting for Sustainability Project (A4S) has developed this guidance to share the practical steps that finance teams can take to support their organization to progress towards net zero emissions.
Statement on sustainable corporate governance
ACCA, Accountancy Europe, CDSB, Eurosif, Frank Bold, PGGM, Schroders, ShareAction, WFF and the World Benchmarking Alliance, together with other organisations have recently issued a joint statement on sustainable corporate governance