Rachel Bleetman,
Public Sector Research and Policy Manager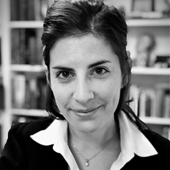 Rachel Bleetman is a Research and Policy Manager at ACCA, focusing on issues relevant to the public sector globally. She develops and advises on a range of thought leadership initiatives while working to promote important diversity and inclusion goals in public sector finance research and policy.
She previously worked as a health and social policy analyst at The University of California, Los Angeles (UCLA) and in the UK Civil Service – engaging with a range of different policy areas. She studied at McGill University and the London School of Economics and spent a year working and studying in the Middle East.