Lorraine Alyea ACCA
Entrepreneur and professor of accounting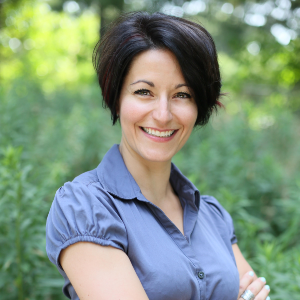 Lorraine Alyea's finance career began after she graduated from university. While juggling several part-time jobs, she decided to do a basic accounting course to find out more about income tax. This led to her securing a part-time job with the Canadian subsidiary of home appliance manufacturer De'Longhi, initially as a junior accounting clerk. Later she moved to pension fund OMERS, where she became involved with the accounting element of information systems and gained her Certified General Accountant (CGA) designation.
In search of greater flexibility, Lorraine launched her own practice in 2003, combining information systems consulting with the provision of accounting and tax services to small businesses and individuals. One of her niche services is tax advice for families that have children with special needs. Lorraine continues to run her practice to this day – while also working full-time as a professor of accounting at Sheridan College's Pilon School of Business. Additionally, she fulfils a number of volunteer roles, which include acting as treasurer of a dance company and as treasurer of the local chapter of Special Olympics, a sports organisation for disabled children and adults.
Lorraine manages to juggle all these commitments by being ruthlessly well-organised. 'I start my day bright and early in the morning and I work till late at night,' she says. 'I have a lot of lists and I'm very good at time management.'
Lorraine's long-standing interest in teaching motivated her to join the Sheridan faculty in 2009. She enjoys fostering the next generation of accounting talent, helping students to think critically and navigate the challenges of the changing world. At the same time, running her own practice means she stays up-to-date with developments in business. 'I don't think I can be an effective academic if I don't stay involved in industry, read the latest tax legislation and actually practise it,' she says.
In 2019, Lorraine gained her ACCA Qualification because she wanted an international designation and to be able to promote Sheridan's ACCA-accredited qualifications to students. As well as honing her finance skills throughout her career, she has kept up with the world of information systems and studied for certificates in data analytics. She's also studied topics such as leadership and creative problem-solving 'to ensure that I'm well-rounded and able to grow as an individual'.
Lorraine believes that through teaching, she's helping to make the world a better place. 'I want the students in my classroom to understand that as they develop their skill set, it will be their responsibility to adapt, change and problem-solve to ensure a sustainable future,' she says. 'I would love to just continue teaching and supporting the next generation of accountants.'