Unguu Sulay, FCCA
Managing director, Coca-Cola Kwanza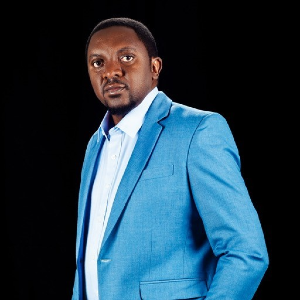 Unguu Sulay was born and brought up in Kigoma, one of the poorest regions of Tanzania. An excellent student, he was selected to attend a secondary school for talented children. Later he studied at medical school for two years, but switched to a degree in accounting and finance after becoming interested in the accountancy profession.
Once he had had embarked on his finance career – as an internal auditor for Tanzania Cigarette Company – Unguu's ascent up the ladder was swift. Within 10 years he was acting chief financial officer for a cement company and he went on to hold the top finance job at two other businesses. A particularly significant step on his career journey was becoming CFO of pipe manufacturer Plasco. Here he also acted as company secretary and had a wide range of governance and operational responsibilities, with HR and procurement reporting into him.
Today, Unguu is country manager for Coca-Cola Kwanza, the Tanzanian subsidiary of Coca-Cola Beverages Africa. He describes the role as '360-degree' because it involves everything from overseeing HR, logistics and manufacturing to managing the company's assets and engaging with the government.
Unguu believes his financial expertise has been instrumental to him securing his executive role. 'My background in finance, especially financial planning and analysis, exposed me to the stories behind the numbers,' he says. 'And in a competitive market, my finance background helps with cost optimisation.'
As he always aspired to a senior-management role, Unguu has made a point of continually upskilling as he's progressed in his career. Alongside his professional qualifications, he has developed executive skills in areas such as networking, personal branding and strategic thinking. He also completed the CEO Apprenticeship programme, a 12-month leadership programme organised by Kenya's Strathmore University Business School. A topic of particular interest to him is emotional intelligence – 'the psychology of leadership, people with different backgrounds, how can we work together?'
Sustainability is another priority area. Coca-Cola Kwanza is one of the eight founding members of PETCO, an initiative that aims to collect and recycle plastic waste in Tanzania, while Unguu acts as its chairman. 'I know there is no future if we are not taking care of the environment, if we are not taking care of the society we live in,' he explains. 'Environmental, social and governance issues are key.'
At present, Unguu is firmly focused on growing Coca-Cola Kwanza. But he hopes to follow his passion for teaching others in the years ahead, saying: 'I want to be involved with mentoring and coaching the next generation of leaders from Africa.'