Eriona Bajrakurtaj
When Eriona Bajrakurtaj's schoolfriends in the UK said they wanted to be pop singers or film stars, she had a different goal.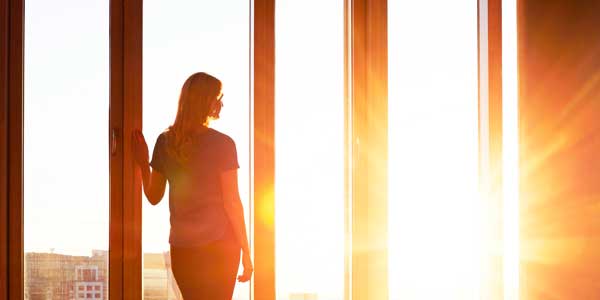 "My dream was always to be a businesswoman. I couldn't wait to one day be able to walk into an office or a meeting with my suit and briefcase: I was strange like that."
She is now managing director of the accounting practice her father started, but this doesn't mean her path has been smoothed: over the last five years she has transformed what was a successful business focused on a single individual into a fast-growing digital practice.
"With a traditional firm, turning digital is a lot more difficult than starting a brand-new firm. It's like renovating a listed property: it's so much cheaper and quicker to build a new home from scratch."
Part of the issue was trying to change the practice her father had built from scratch: 'There were disagreements every step of the way. But I told my dad, this is your fault, you raised me to think outside the box'.

Eriona's father - an ex-Army major - insisted she start working in the practice part time when she was 13, to 'learn the value of money'. He taught her by getting to her to do tasks such as bank reconciliations for the first time by herself, with little or no direction.
"'He'd say: "if I wasn't here what would you do?''. The first thing that popped into my head was "I'd be going home right now". But when I completed the tasks, and had that sense of accomplishment I started to get a real flavour for it. That's how he taught us: no matter what, you have to find a way, an answer, you need to figure it out for yourself."
From these early experiences Eriona gained a taste for studying and working that has never left her: she decided to study for the ACCA Qualification instead of going to university, but when she was finishing ACCA she also completed a MSc in Accounting and Finance and then she finished immediately took a degree in international banking and finance law, and recently fulfilled a dream of going to Oxford, completing a Diploma in Strategic Finance.
"It was aimed at leaders in companies, CEOs - the work they do is pretty full on. I had such a great experience, being taught by world-class teachers, plus the amount of learning from experiences I was exposed to from people in my class, who were from all over the world."
During all this study she was also transforming the family business.
"We didn't have a database, my dad said we didn't need one, we didn't even have a list of clients. He'd say, "ask me who the directors of this company are" and he could name every one."
So even though her father had built a successful practice, Eriona saw this as a blank canvas and began to introduce some basic infrastructure and to plan for growth by implementing a digitisation strategy.
"'I thought we could do so much more and provide a completely different kind of service which would be valuable to all parties. Then the government started talking about Making Tax Digital, and I started looking at different software and I found that it wasn't a compliance issue, but it could be so much more. I was not going to give up the opportunity to change what we do completely."
Eriona said she was 'worried every step of the way'.
"Is this going to destroy the business? Are our clients going to like this? Are our staff going to like this? My dad didn't believe in this until January 2020, then something clicked for him because he kind of saw everything coming together, he saw my vision come to life."
Now Eriona is looking for her next challenge.
"I feel that the mission that I had is complete, now I'm looking for the next project. I'm the type of person that loves change, once something is achieved, I like to move onto the next."
It has sometimes been a lonely journey, but Eriona's ACCA Qualification has been her mainstay.
"I really do attribute a lot of that success to the way that ACCA has taught us as accountants: how to approach life, how to identify what the important aspects are, and what to prioritise', she says. 'I think I could probably start any kind of business now, because I understand the ins and outs of how each one works. I don't know of many other professions which give you that insight."
Reflections
Organisational change, especially in a family-led organisation, can be challenging yet can often be the difference between success and failure.
Feel the fear and prioritise anyway.
Take time to assess and reflect upon success.