Excitement abounds with the arrival of a single free trade area that could soon encompass all of Africa, but there is still work to be done, says Taiwo Oyedele FCCA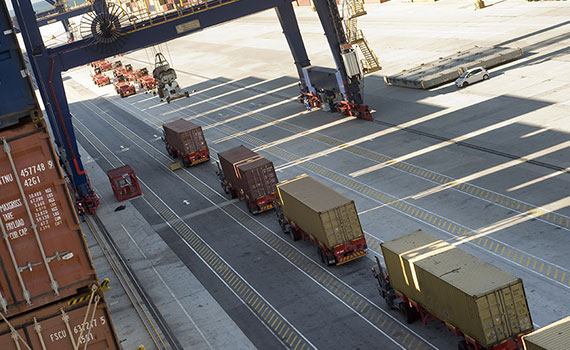 This article was first published in the July/August 2019 Africa edition of Accounting and Business magazine.
In March last year, 44 African countries endorsed the African Continental Free Trade Agreement (AfCFTA). More, including South Africa, have since joined, and, on 30 May this year, it entered into force for the 24 countries that had ratified the agreement. The formal launch takes place on 7 July.
The treaty came into effect following ratification by Sierra Leone and the Sahrawi Republic on 29 April. So far, 52 countries have signed the agreement while three – Republic of Benin, Eritrea and Nigeria – are yet to sign.
The agreement's key objective is to boost intra-African trade through progressive elimination of tariffs and non-tariff barriers to trade in goods and liberalisation of trade in services. It will also involve cooperation on investment, intellectual property rights and competition policy. In the future, a deeper integration is anticipated, in the form of a single common market and economic and monetary union, a single African central bank and a single African currency. In addition, there will be free movement of people and rights of residence and establishment.
The expected benefits include scale, efficiency and significant welfare gains, employment expansion and intra-African trade growth. The greatest positive impact is expected in the agriculture and food sectors, as well as industrial goods.
Key provisions of the treaty with respect to trade in goods specify that a member state should treat imported products from other member states, once they have cleared customs, the same as if they were domestically produced products. However, differential treatment over the elimination of duties will be permitted where the states are at different levels of economic development.
Article 20 requires each AfCFTA member state to accord to services and service suppliers of any other member treatment no less favourable than that accorded to its own services and service suppliers. This provision will potentially affect current company rules regarding minimum capital, directorship and shareholding in many African countries. It will also affect capital control exchange regulation and local content rules.
A member may give notification to withdraw from the agreement once five years has elapsed since its date of entry. The agreement is subject to review every five years. With respect to trade in services, a member may modify or withdraw at any time after three years have elapsed from the date on which that commitment entered into force.
The big hurdles
A report prepared for the United Nations Conference on Trade and Development, titled African Continental Free Trade Area: Policy and Negotiation Options for Trade in Goods, identified some key considerations which could hamper effective implementation. According to the report, a key challenge is the need to bring coherence to the multitude of regional economic communities on the continent, which have overlapping memberships.
Despite the great ambition shown at the start of trade liberalisation efforts (multilateral and preferential), the results of those endeavours has been diminished by exceptions, exclusions and sensitivities raised in the negotiations and reflected in the resulting agreements. While there is a need for such sensitivities to reflect differences in economic size, for example, exceptions could have the unintended effect of undermining the liberalisation of trade. Any derogations should therefore be carefully targeted to benefit the economically weaker member states, with sunset clauses to ensure that carve-outs expire after an adjustment period.
Another hurdle is misunderstanding that may arise due to varying interpretations of the text of the agreement. Efforts should accordingly be made to ensure clear definitions of various concepts in the agreement that will allow for simplified and unified interpretations.
Adequate mechanisms for consultation and dispute settlement are of paramount importance. A simple, clear and law-based mechanism could be set up to allow for reasonable discussion and speedy resolution of any potential disputes.
Stakeholders are also concerned about the risk of transhipment and dumping of goods that may hurt domestic businesses, especially infant industries. To make the treaty work, Africa needs to learn from itself in terms of experiences from its existing regional economic communities (see box), and also from the rest of the world. Eliminating tariffs is good, but achieving the desired outcome requires the removal of non-tariff barriers, service sector reforms, and improvement of trade facilitation measures.
Harmonising rules
It will also be necessary to harmonise existing regulations, such as the rules of origin, which differ between the various regional economic communities. These range from 60% local content of total raw materials used for wholly produced goods originating from the Economic Community of West African States bloc, to the 40% material content rule in the Common Market for Eastern and Southern Africa, to more complex product-specific low import and high value-added requirements in the Southern African Development Community. In the same way, plastics are not allowed in some African countries, so this has to be considered in the packaging of goods destined for export to other countries.
Opportunities for professionals such as accountants will grow under the treaty, especially in terms of building capacity and training for trade in services; and improving the export capacity of both formal and informal service suppliers, with particular attention to micro, small and medium-sized businesses, and women and youth services. Those who are able to learn the major languages in Africa – English, French, Portuguese and Arabic – will have an advantage.
Professional bodies also need to start thinking about negotiating mutual recognition agreements in anticipation of enhanced mobility of labour within the continent.
Taiwo Oyedele FCCA is a partner and West Africa tax leader at PwC in Nigeria, and founder and president of Impact Africa Foundation.
"Opportunities for accountants will grow under the treaty, especially in terms of building capacity and training for trade in services"