With 4% GDP growth forecast this year, Africa is the world's fastest-growing region outside Asia, and international accountancy networks are responding accordingly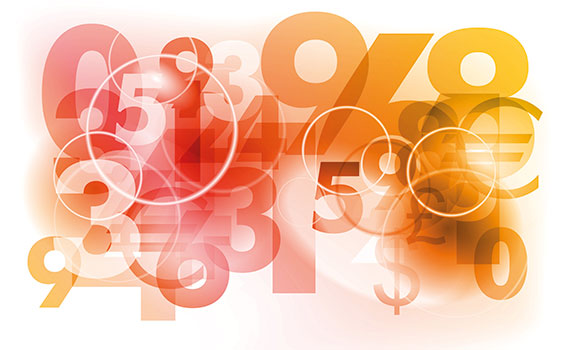 This article was first published in the July/August 2019 Africa edition of Accounting and Business magazine.
The global accountancy networks believe that Africa currently offers one of the best opportunities for growth, as their international clients seek to benefit from thriving national economies on the continent.
The top 10 international networks (ranked by fee income) now have more than 35,000 professionals on the ground in Africa, offering audit, accounting, tax and advisory services. On average they are represented in 25 countries, from Angola to Zimbabwe. PwC is the largest in terms of professional headcount (9,000 according to its latest international review) and has offices in 34 countries, more than any other firm.
The Big Four – Deloitte, EY, KPMG and PwC – do not disclose their fee income specifically for the continent, offering instead a combined total for Europe, the Middle East and Africa. However, they are present in an average of 31 African countries, with more than 26,400 professional staff between them.
The mid-tier
The next six largest international accountancy networks (BDO, Grant Thornton, RSM, Crowe, Nexia and Baker Tilly International) do reveal their African fee income, and their latest figures show that total currently stands at US$439m. The mid-tier six are supported by nearly 9,000 professional staff.
Among this mid-tier pack, Grant Thornton has the largest fee income (US$176m), and employs more than 2,600 professional staff across 23 countries in Africa.
BDO is second largest in this group, with fee income of US$133m and more than 2,300 professional staff. Trond-Morten Lindberg, BDO's CEO for EMEA, says: 'Africa has been a continent of opportunity for some time. But the challenge is that there are 54 countries, and at least 54 different markets, with different laws and regulations.'
However, Lindberg also believes that as African countries develop and align themselves with international systems, such as IFRS Standards, demand for their services, both locally and through foreign direct investment, is bound to increase.
Bernard Delomenie, EMEA director for Crowe, points to China as a major growth stimulus, with Chinese companies actively investing in and acquiring businesses in Africa. He also cites the energy and not-for-profit sectors as areas for continuing growth. 'This requires us to be present in even the most difficult of environments,' he says.
Alongside the geopolitical and environmental challenges, the networks point to a war for talent as a possible brake on continued growth, although increasing investment in education by African nations is expected to ease restrictions on capability and capacity in local professional markets.