While Hong Kong is not directly involved in the trade war between China and the US, the Special Administrative Region has become stuck in the middle, says Chris Davis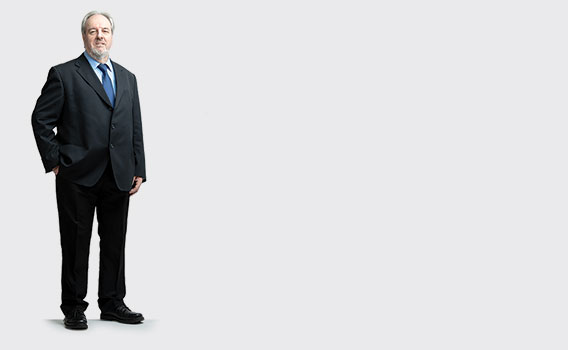 This article was first published in the July/August 2019 China edition of Accounting and Business magazine.
In spite of not being directly involved in the trade levies dispute, which has seen the US and China apply tariffs to billions of dollars' worth of products, Hong Kong is unable to avoid being part of the collateral damage.
Although Hong Kong is shielded by the United States-Hong Kong Policy Act of 1992, as an export-oriented economy with nearly half of exports originally from mainland China destined for the US, the Special Administrative Region (SAR) unavoidably finds itself sandwiched in the middle of the feud. Alarm bells have been set ringing by economists who predict that the trade war is likely to affect more than HK$350bn worth of re-exports that pass through Hong Kong, which could slice off as much as 4% of the city's total trade volume. This could mean a serious impact on jobs. Hong Kong's trade sector employs around 478,000 people: 12% of the city's total workforce. The pain the economists predicted was felt in April when exports dropped by a worse-than-expected 2.6% over the same time period the previous year. Imports performed even worse, down 5.5% year-on-year in April.The SAR government has now revised down its 2019 real GDP growth forecast from 3% in 2018 to 2%-3% for 2019.
Following the first round of US tariffs last year, Edward Yau Tang-wah, Hong Kong's secretary for commerce and economic development, cautioned that SAR traders would be 'the first to bear the brunt of the trade war' and that the latest round would 'hit Hong Kong harder'. As it stands, the SAR's manufacturing and logistics organisations are at the forefront of the tariff war. According to the Chinese Manufacturers' Association, around 20% of the more than 70,000 Hong Kong-owned factories operating in mainland China trade with the US market. In the logistics sector, freight association drivers are reporting as much as a 50% drop in business since last year.
With no clear sign of a solution in sight, Kenneth Wong, vice chairman of ACCA Hong Kong and a partner in tax services at PwC, points out that there are several ways that businesses can lessen the impact of increased tariffs. For example, traders may consider whether their exports and imports fall into the exclusion categories. Meanwhile, the Hong Kong Trade Development Council has noted that use of the 'first-sale rule' – which allows exporters sending merchandise to the US through multiple locations to be charged duties based on the price of the initial transaction – has 'increased dramatically'.
Finally, although it may seem premature to turn thoughts to Christmas, this is where the SAR's toymakers and festive product manufacturers are now focusing their attention. Many US buyers have adopted a wait-and-see approach, despite the early autumn shipping deadline. While individual toys are not affected by tariffs, some raw materials are: for instance, lithium batteries. In Game of Thrones parlance, while winter is coming, the festive season could mean an unpleasantly chilly time for Hong Kong's manufacturing, logistics and re-export industries.
Chris Davis is a freelance journalist who writes for business titles in Asia.
" In the logistics sector, freight association drivers are reporting as much as a 50% drop in business since last year"