Whether you are looking to connect locally, internationally or to expand your knowledge in a specialist area, effective networking can be a powerful tool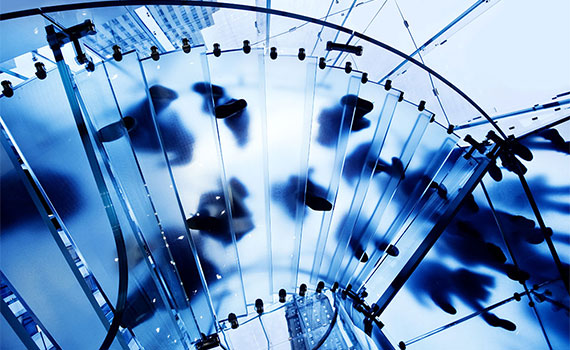 This article was first published in the July/August 2019 China edition of Accounting and Business magazine.
From making new contacts, to creating a support network, to building up a reputation, the benefits of networking are far reaching and long lasting.
'It's not about what you know; it is about who you know in today's business world,' says Tiffany Wong, director at Robert Walters Hong Kong. 'If you are looking to start or grow your own business, networking is a must.'
Liz Search, founder of Mud Pies Education and vice-chair of the Women Entrepreneurs Network, agrees that networking plays a key role. 'Networking is about making contacts. People always respond better, whether they are potential clients, investors, buyers or even suppliers, if they have met you face-to-face,' she says.
Search adds that in a small place like Hong Kong, networking can help to build up your reputation very quickly. 'I speak to a lot of female entrepreneurs and when they have managed to scale up their business or grow overseas, a lot of the growth has been made possible through personal introductions and meeting the right person who is able to help them.'
Paul Gardner, CEO at Fresh Accounting, experienced first hand the role networking can play in growing a business when he and three colleagues attended accountancy software provider Xero's annual conference, Xercon, in Brisbane, where they won the Xero Asia Partner of the Year 2018 award.
'We were able to network throughout the entire event,' he recalls. 'We met numerous accounting firms and add-on partners to Xero, as well as the Xero leadership team.
'Through a general catch up, we received an email connecting us to the CFO of a UK publicly listed education business. The opportunity led to an implementation project for Xero across Singapore, Malaysia and the UK.'
Chen Voon Hann FCCA, CEO at CAS International, agrees that networking can be a great way to acquire new business leads and get referrals.
'Having a relationship with other professionals that I meet through networking can open doors for business opportunities,' he says. 'For example, if somebody would like to set up a new business in another country, we refer them to our network partner in that country. They will do the same for us.
'We always discuss the latest accounting software programs, business strategies or employee management practices that we can implement in our firms, and this has helped us to identify new approaches.'
Rosanna Choi FCCA, founding partner of CW CPA and chairperson of ACCA's Global Forum for SMEs, agrees: 'Having good friends who are accountants is important if you have a very complicated tax issue that you have not come across before, for example, as you can seek advice on a no-name basis for possible solutions.'
She adds that networking has played an important role in developing her SMP business. 'In addition to carrying out audit work, we also provide other services, such as company secretarial and tax advisory,' she explains. 'To provide company secretarial work, opening bank accounts for companies is important, so networking with banks is a crucial area for us.'
Career accelerator
Professionals can also use networking to help accelerate their careers. 'Networking with a potentially useful contact gives you a chance to build a rapport with them, which will increase the likelihood that they will remember you for the right reasons,' says Grant Torrens, regional director at Hays in Singapore. 'They will learn more about your experience, strengths and professional conduct.
'Networking helps you to keep in touch with the ins and outs of the industry and, if done right, you get exclusive insights into the business landscape in which you operate.'
Despite the prominence of social media, Wong thinks face-to-face networking is the most effective way to build up a professional network.
Search advises researching which events are likely to offer the right people. 'Try to find out who is going to be there,' she says. 'I always go with a list of people I want to meet.'
Vincent BoonSeng Lim FCCA, CFO Asia Pacific at Datalogic, suggests starting off at a company level before expanding to an industry level – for example, attending ACCA events – and beyond. 'Once you reach regional CFO or head-of-finance level, the third level of networking is very crucial, as you need to network with people from different backgrounds,' he says, adding that he has met people from sectors as diverse as marine engineering and cybersecurity. 'At the time there was no obvious benefit, but when I reached regional CFO level, those networks helped me to understand different areas I was working in. When cybersecurity became an important area for my company, my network became very useful and through these people I was able to learn more about how to tackle certain issues.'
Dr Chua Hock Hoo FCCA, executive chairman at Cheng & Co, thinks belonging to a formal business network can help to open doors. He has found TGS Global, a global business network of independent firms providing accounting, audit, tax, business advisory and commercial legal services, particularly useful.
'If clients from other parts of the world wish to do business in the ASEAN region, particularly Malaysia, they can find Cheng & Co through the TGS network,' he explains.
'Through this network we have been able to assist many foreign firms and companies to establish themselves and do business in Malaysia.'
He adds that Cheng & Co has also established its own member firm network, which enables it to support smaller member firms with its expertise, helping small practitioners become more effective and offer their clients additional services which were previously beyond them.
Choi points out that ACCA regularly hosts continuing professional development and networking events. 'It is a very powerful platform people can use,' she says.
Nicky Burridge, journalist
"People always respond better, whether they are potential clients, investors, buyers or even suppliers, if they have met you face-to-face"